1st Responders Park/ Michael Benavidez Memorial Playground
The city of El Centro is thrilled to have completed their first fully inclusive playground within their system. The playground is a national demonstration site for Inclusion within the Playcore network of brands. The main 5-12 playground features interactive panels, musical components, and tons of fully accessible features covered by large integrated shades. The 2-5 playground is themed as a fire truck to give a nod to all first responders and specifically Michael Benavidez who lost his life in the line of duty serving his community. The swinging area features selfie swings as well as bucket seats. There is also a fitness cluster for 13+ users to stay active & healthy.This park will serve as a gathering space for the community for many years to come.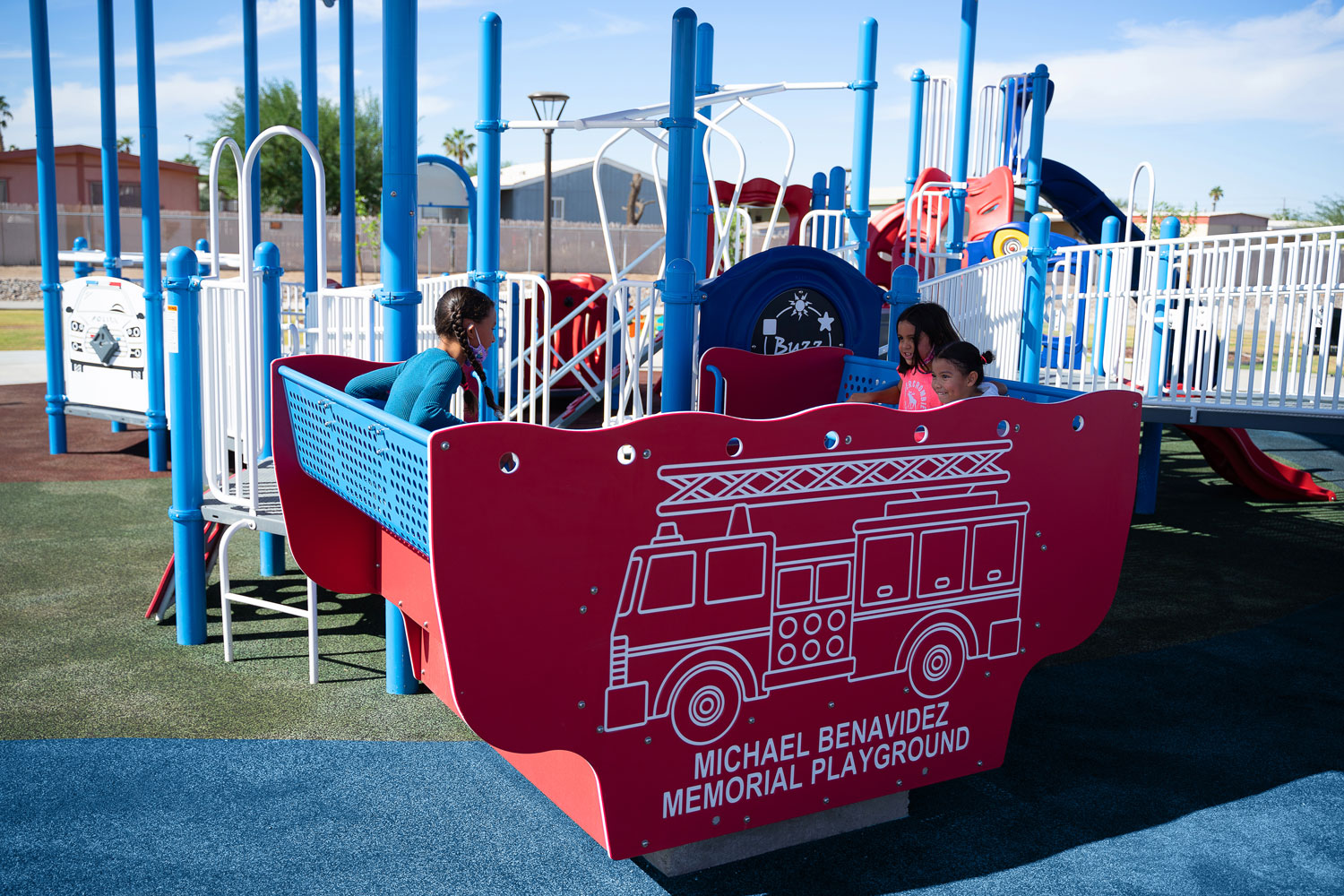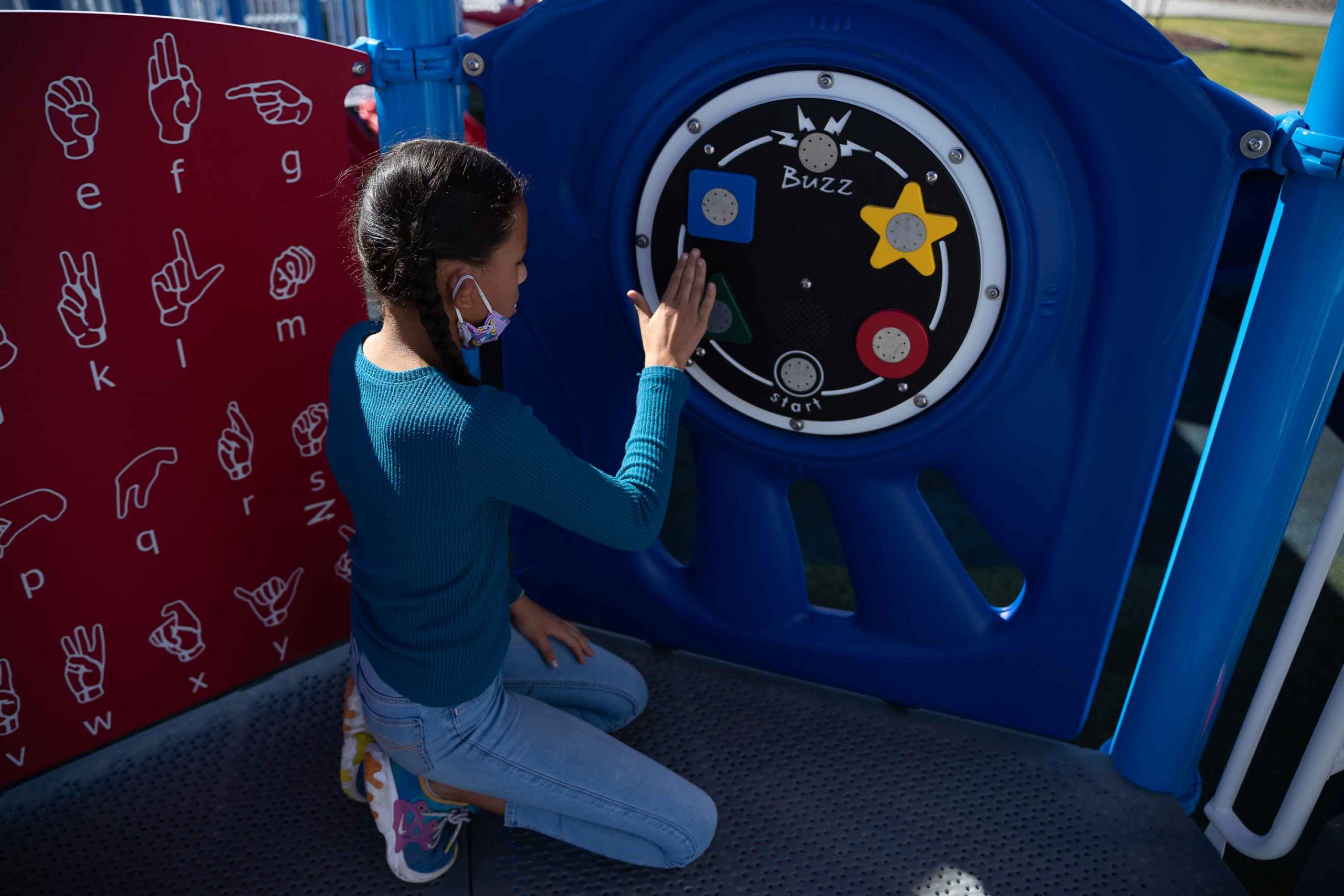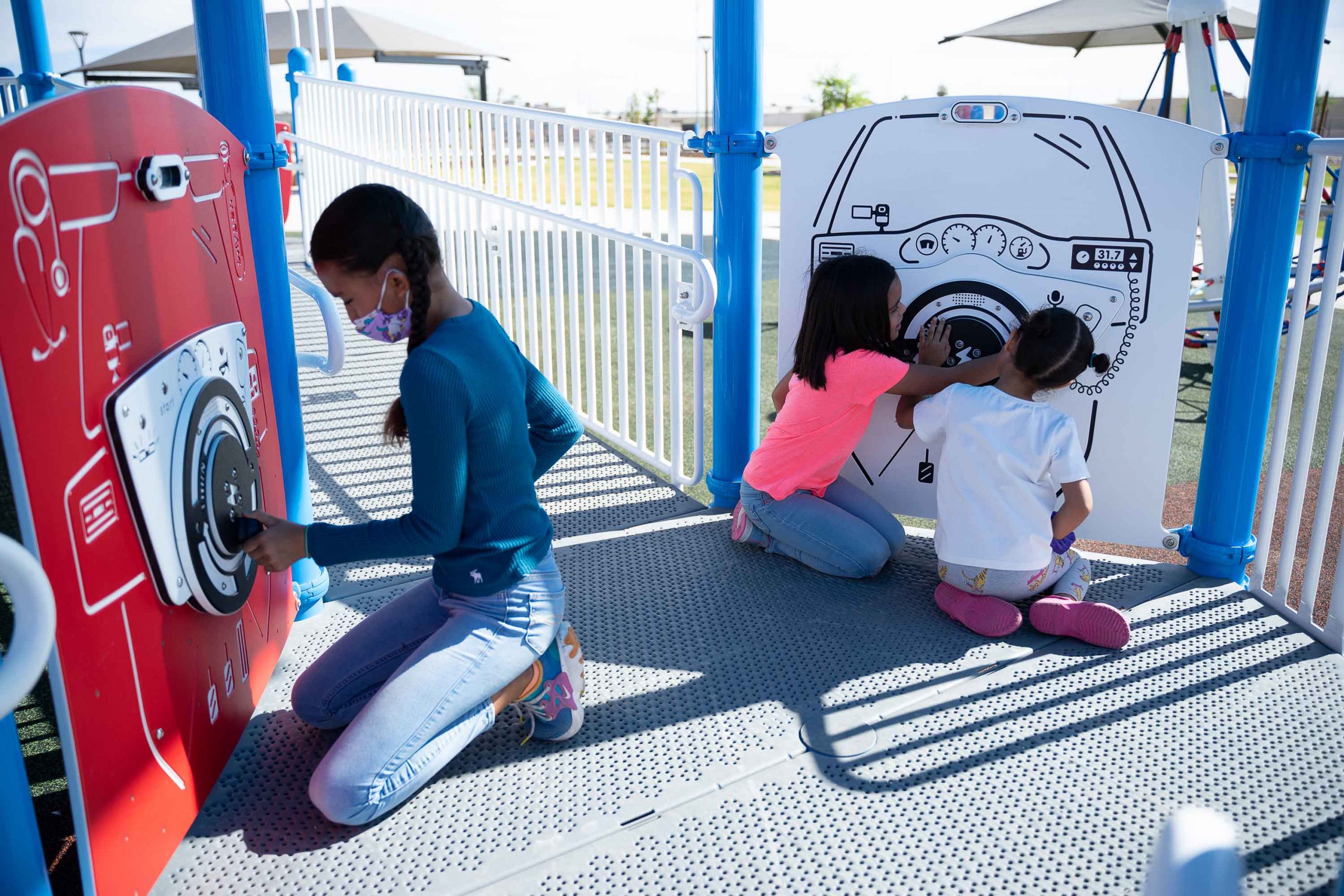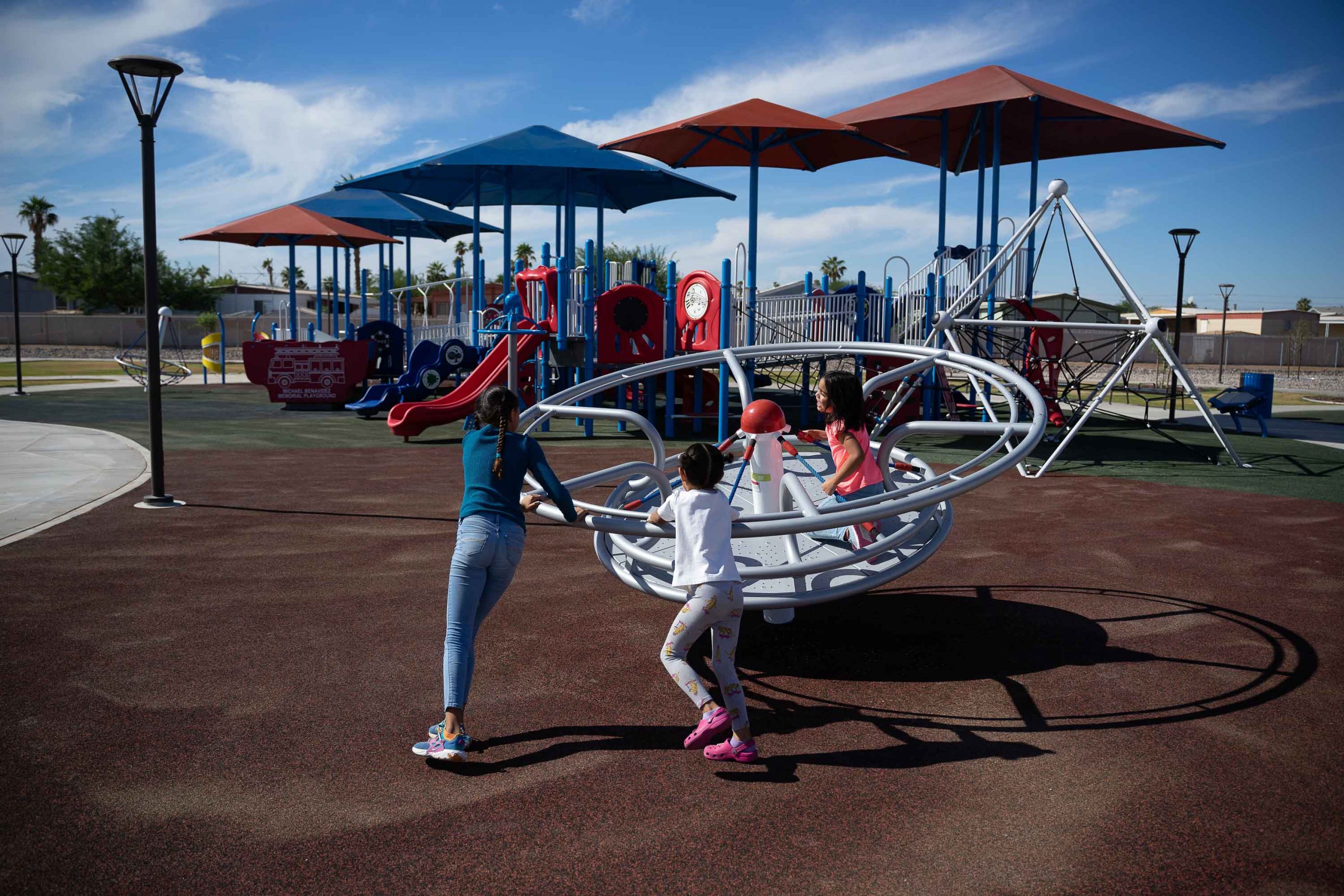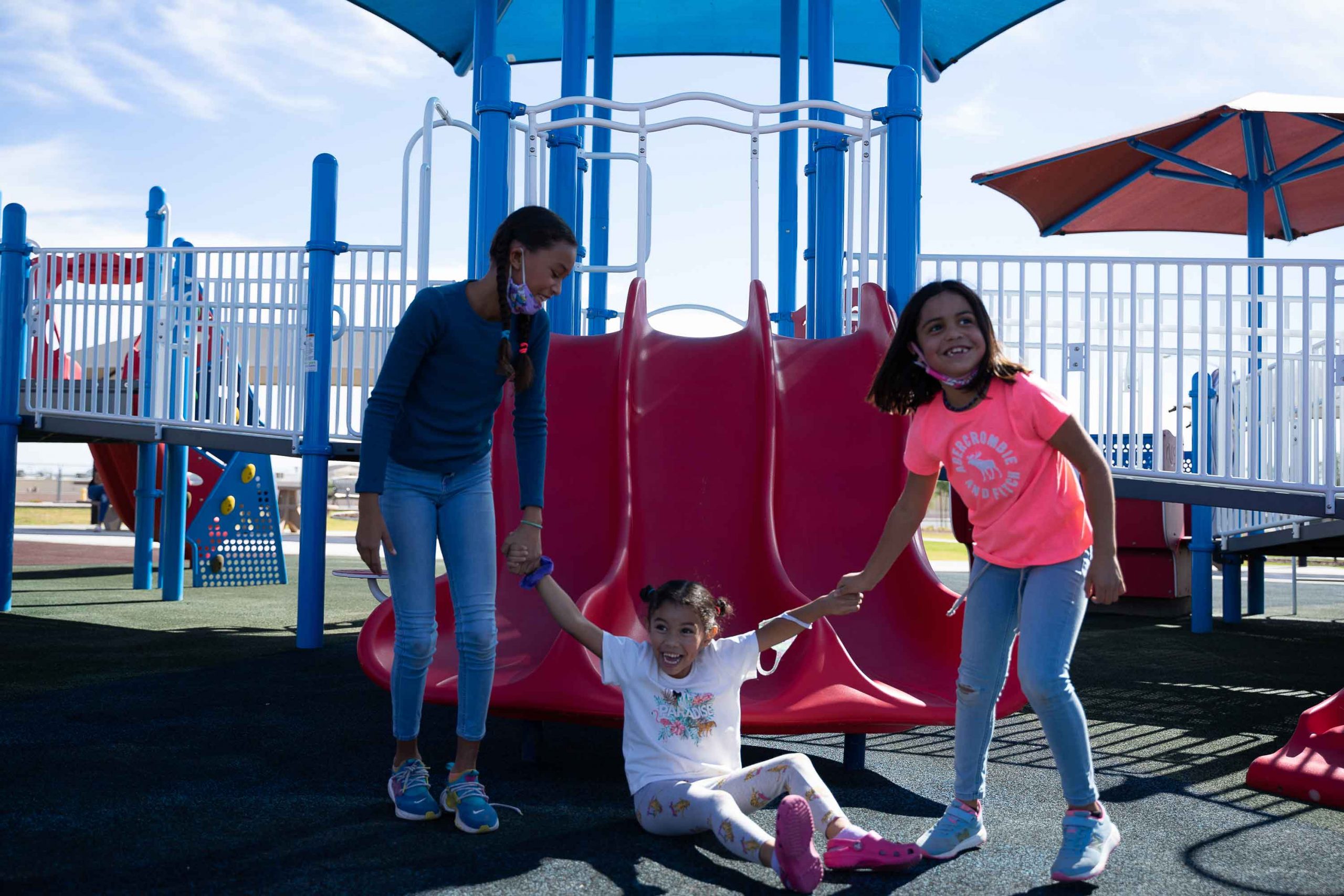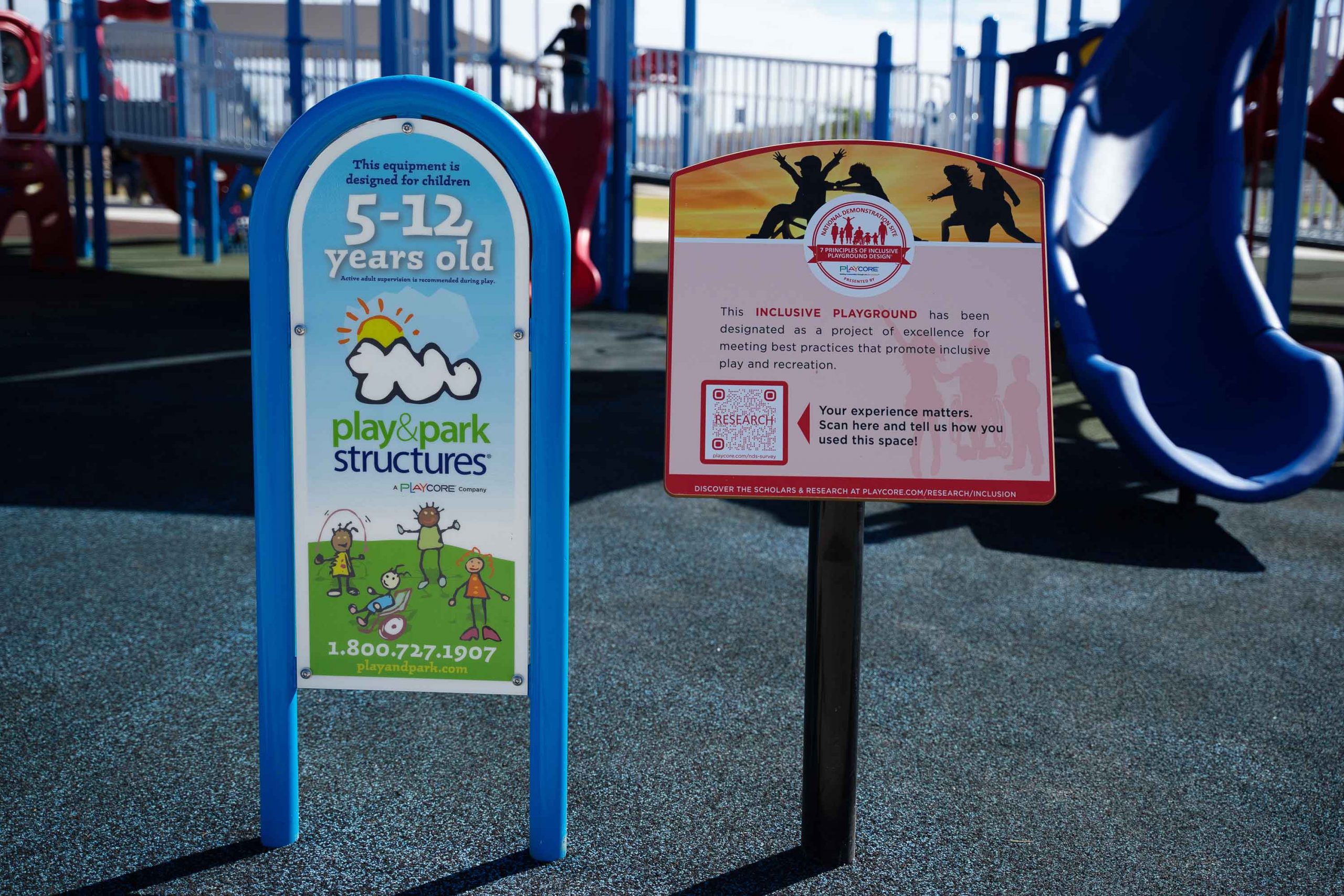 Location: 1920 North Waterman Avenue, El Centro
End owner: City of El Centro
Designer: Recreation Brands of Southern California
Playground Equipment: Play & Park Structures / ActionFit / Harmony Park Freenotes
Surface: Poured-in-Place rubber
Project Category: Preschool / Early Education
Completion Date: June 2020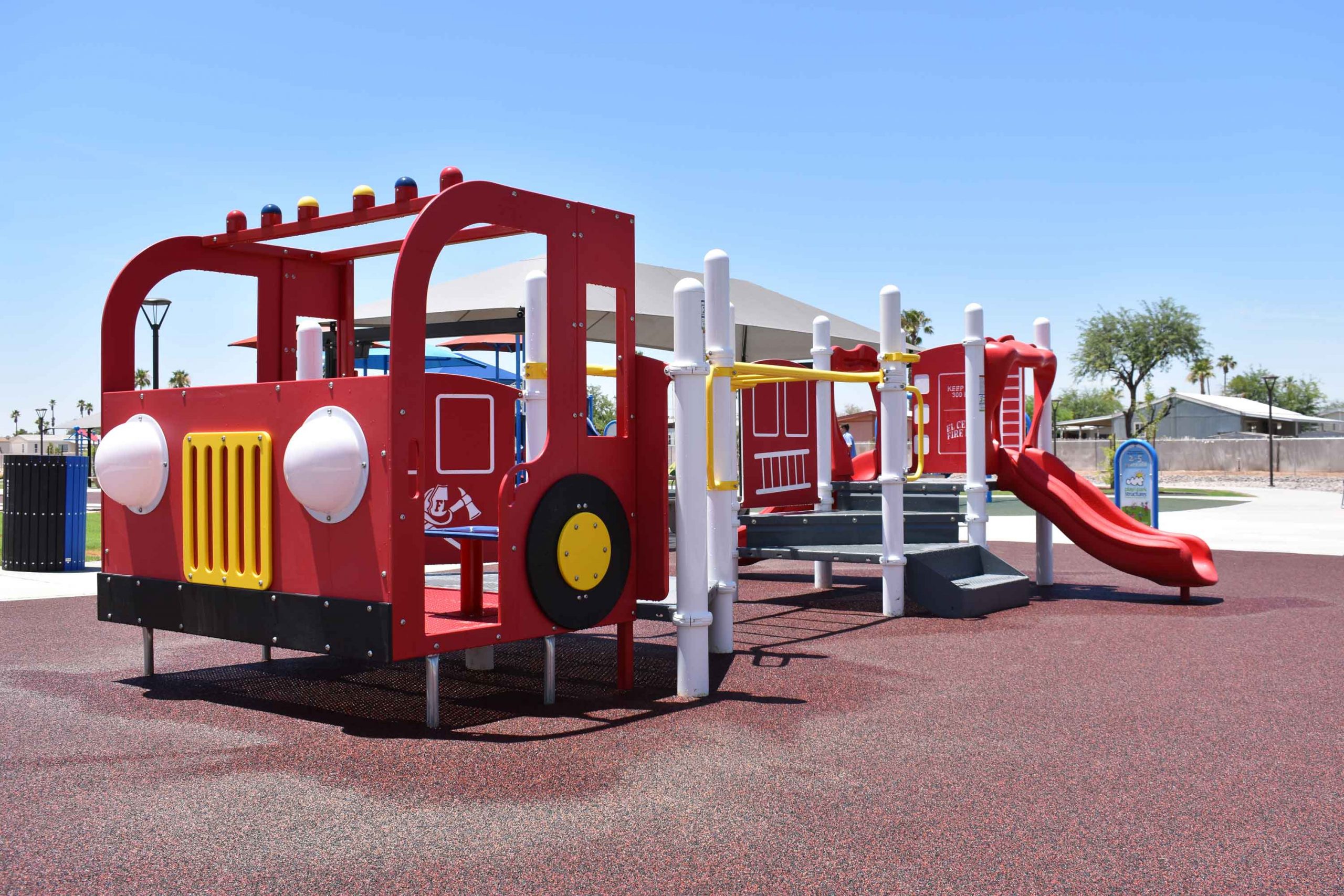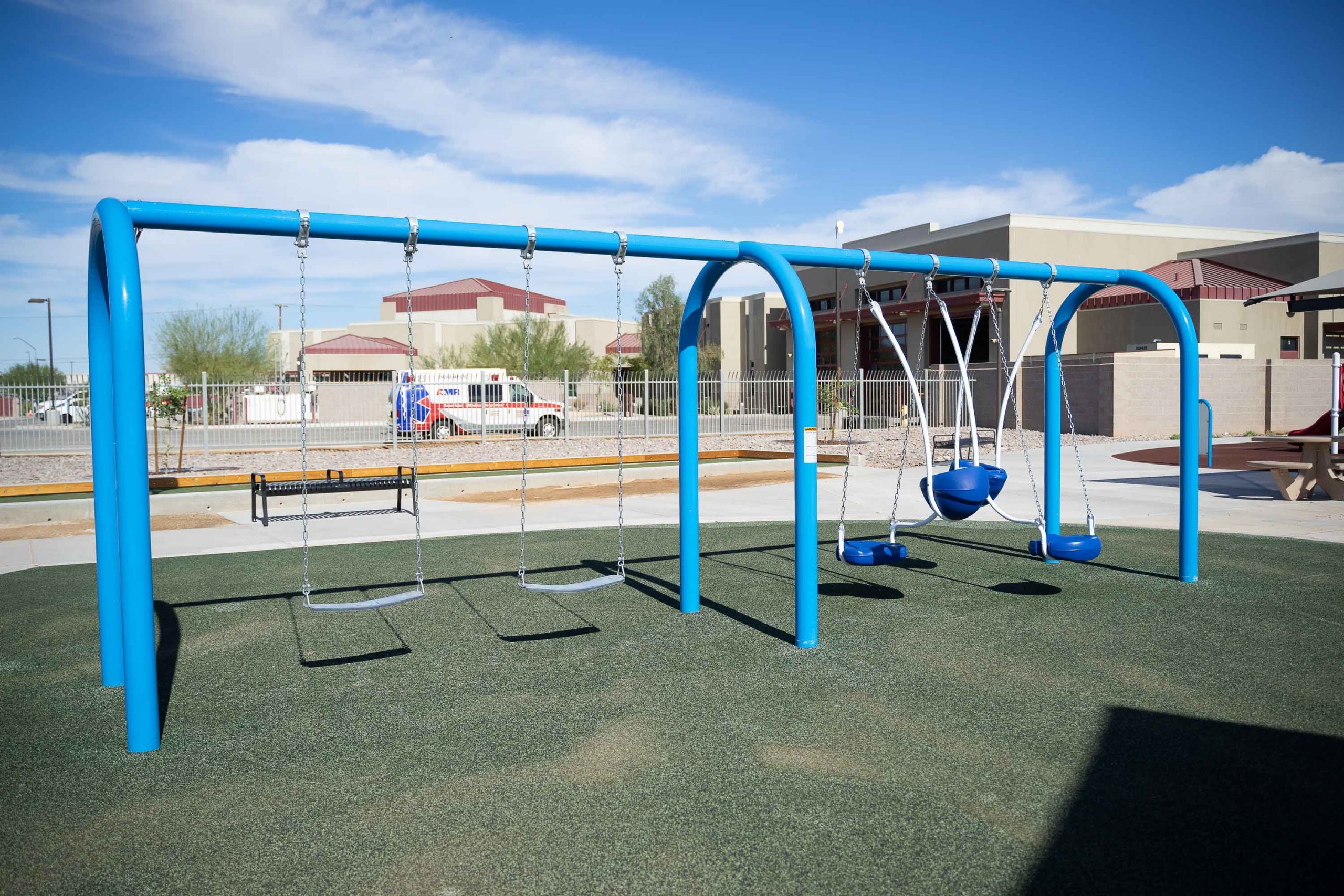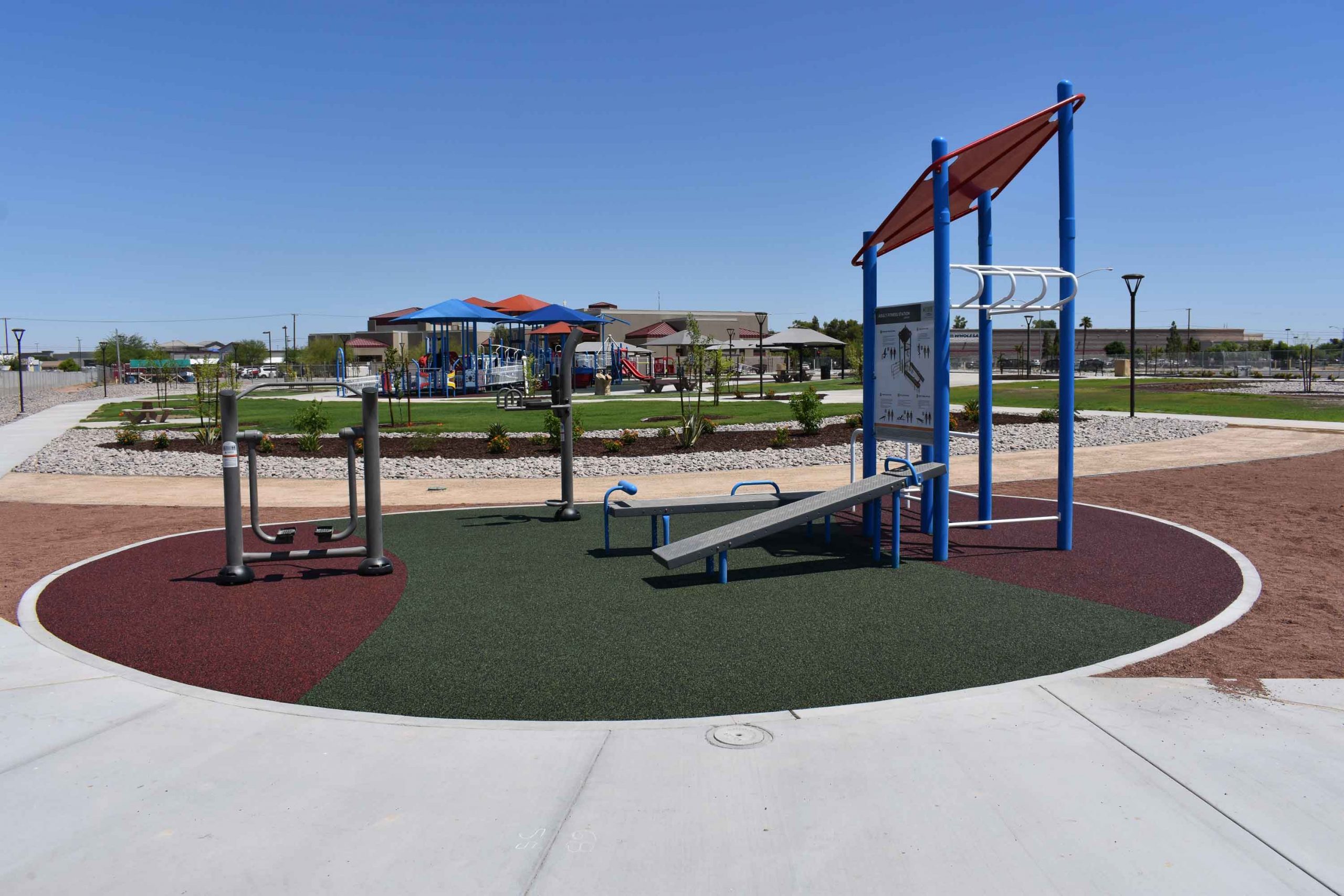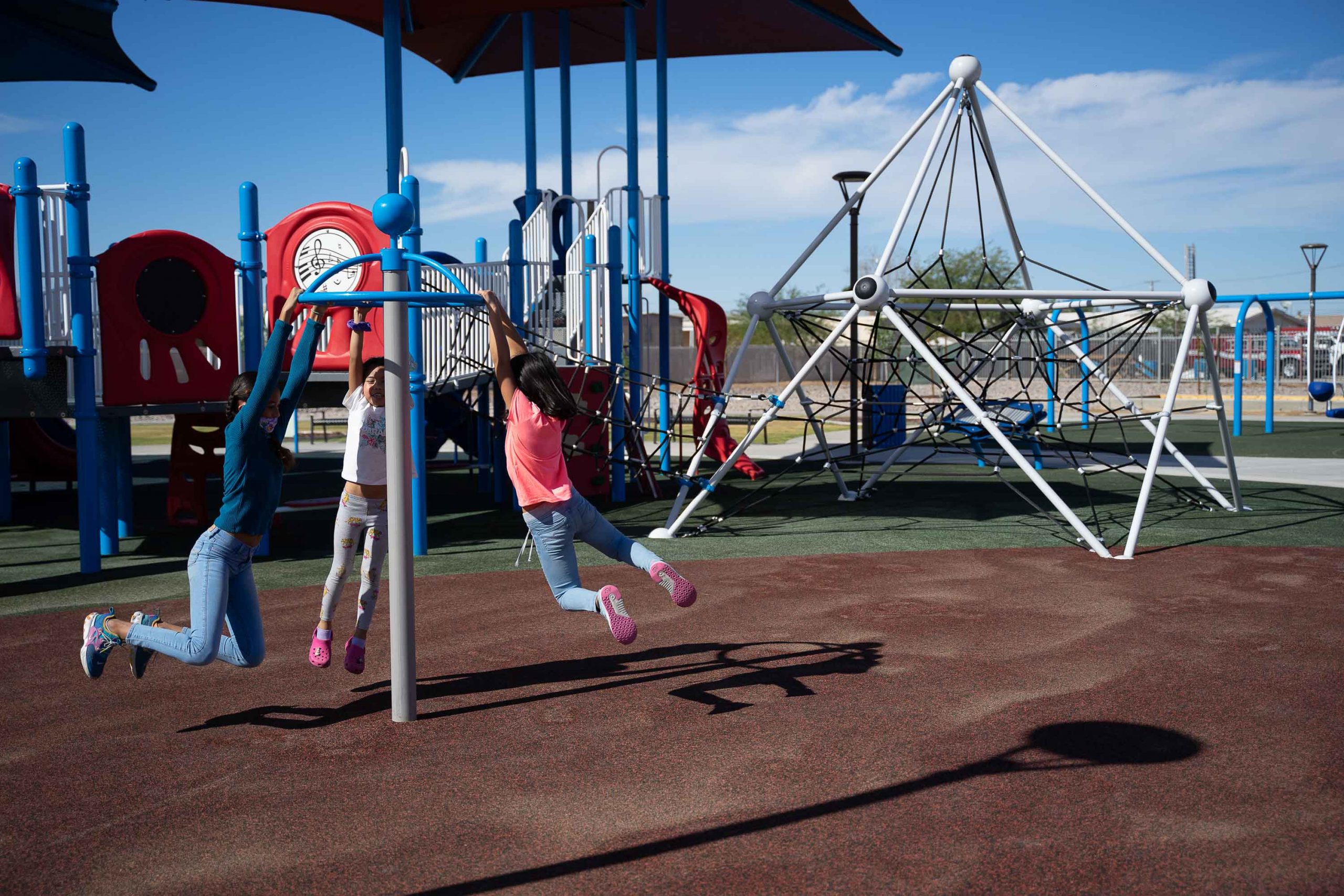 Want to learn more about our parks and playgrounds?