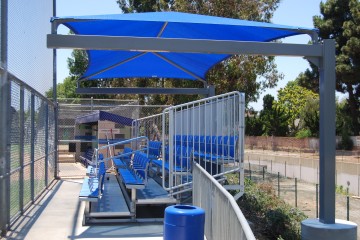 As our client, you can expect quality services that focus on your priorities and meet your deadlines as well as your budgets. With you as our partner, our staff will provide planning and design solutions that are creative, clearly communicated, and well executed to meet your ideas and goals.
Knowledge and Experience We Bring to Your Project:
As a Landscape Architect with over 25 years of professional experience administering projects and contracts across varied industries, we have the ability to take a project from initial concept to construction completion. The planning and design of a project requires an understanding of the ASTM regulations and Consumer Product Safety Commission Guidelines to protect the public's health, safety, and welfare; an understanding of the most innovative design technologies to meet current and future needs; an understanding of the needs and priorities of the users; and an understanding of the responsibilities of the client in terms of risk management, maintenance, future expansion opportunities, and costs. Recreation Brands of Southern California takes these responsibilities seriously and strategizes with our clients and the consultant team to ensure the project meets and exceeds its goals and objectives.