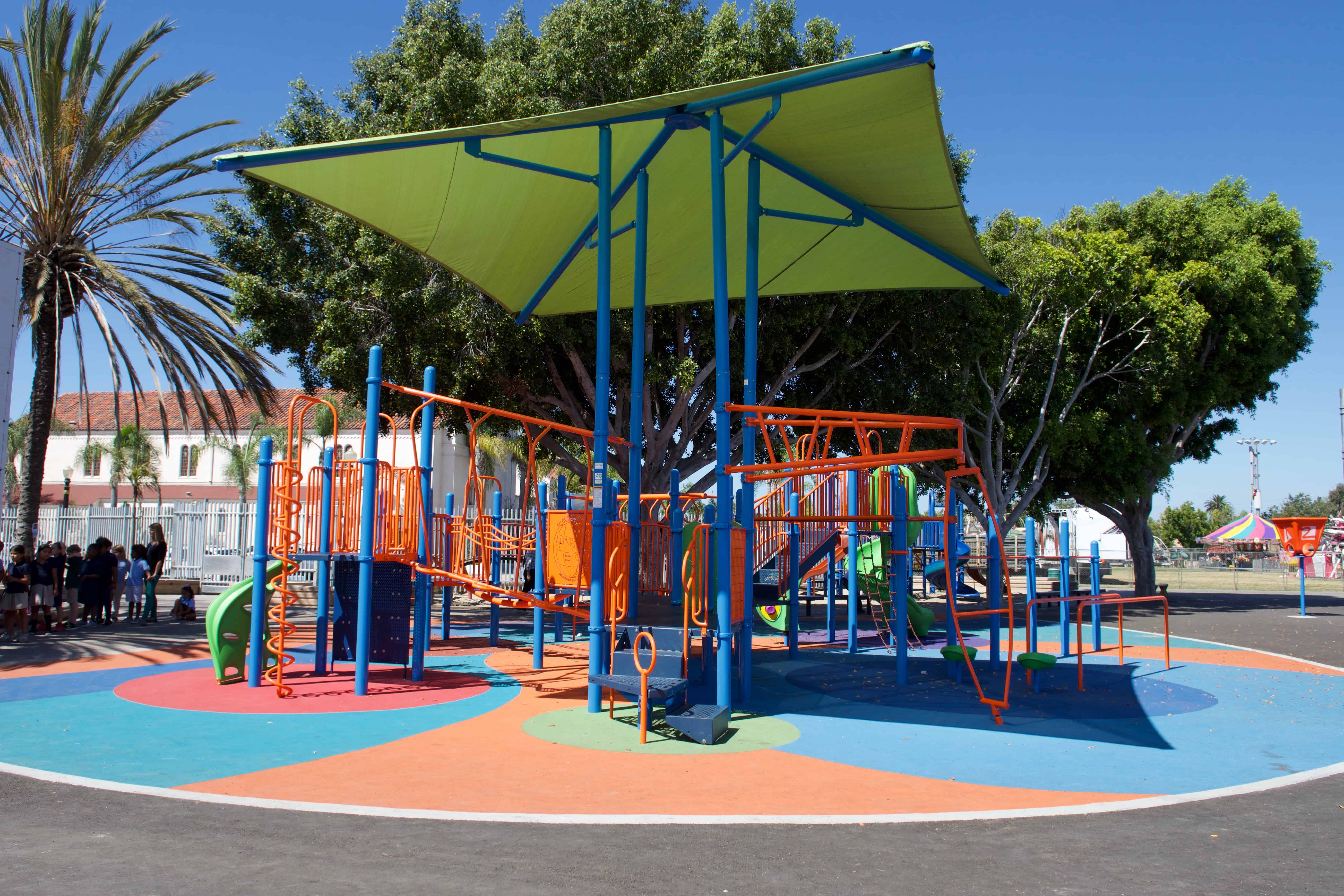 In the historic Kensington/Normal Heights neighborhood , Adam's Elementary Summer completed renovations to modernize school buildings and playground areas. Recreation brands of Southern California worked with the San Diego Unified School district to design their new and unique preschool system, GaGa Pit, and primary system that will provide students at Adam's modern structures for play opportunities well into the future. 
| | |
| --- | --- |
| STRUCTURE INFO | Adams Elementary – Primary / Preschool Playground & GaGa pit |
| ADDRESS: | 4672 35th St, San Diego, CA 92116 |
| END OWNER: | San Diego Unified School District |
| DESIGNER: | Recreation Brands of Southern California |
| PLAYGROUND EQUIPMENT: | Play & Park Structures |
| SURFACING: | Poured-in-Place rubber |
| PROJECT CATEGORY | School, Playground |
| COMPLETION DATE: | Completed July 2019 |
The primary playground at Adam's Elementary is not only large by area but also has great play value as well. The physical and cognitive requirements of this structure develop its users by challenging them with new and different tasks. The structure also features the industry's largest integrated shade that is 24 x 24 feet, which provides nearly 600 sq. ft of shade!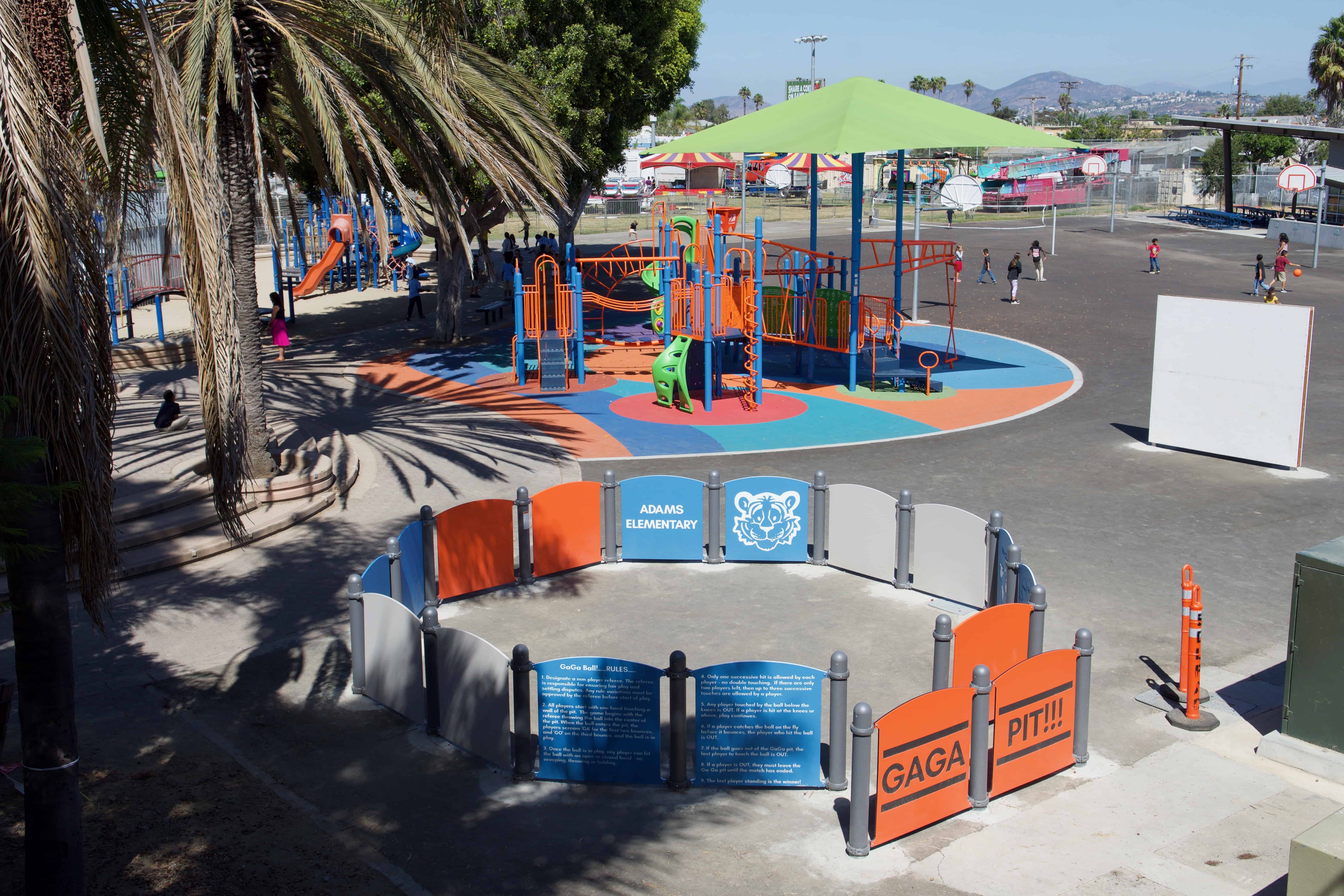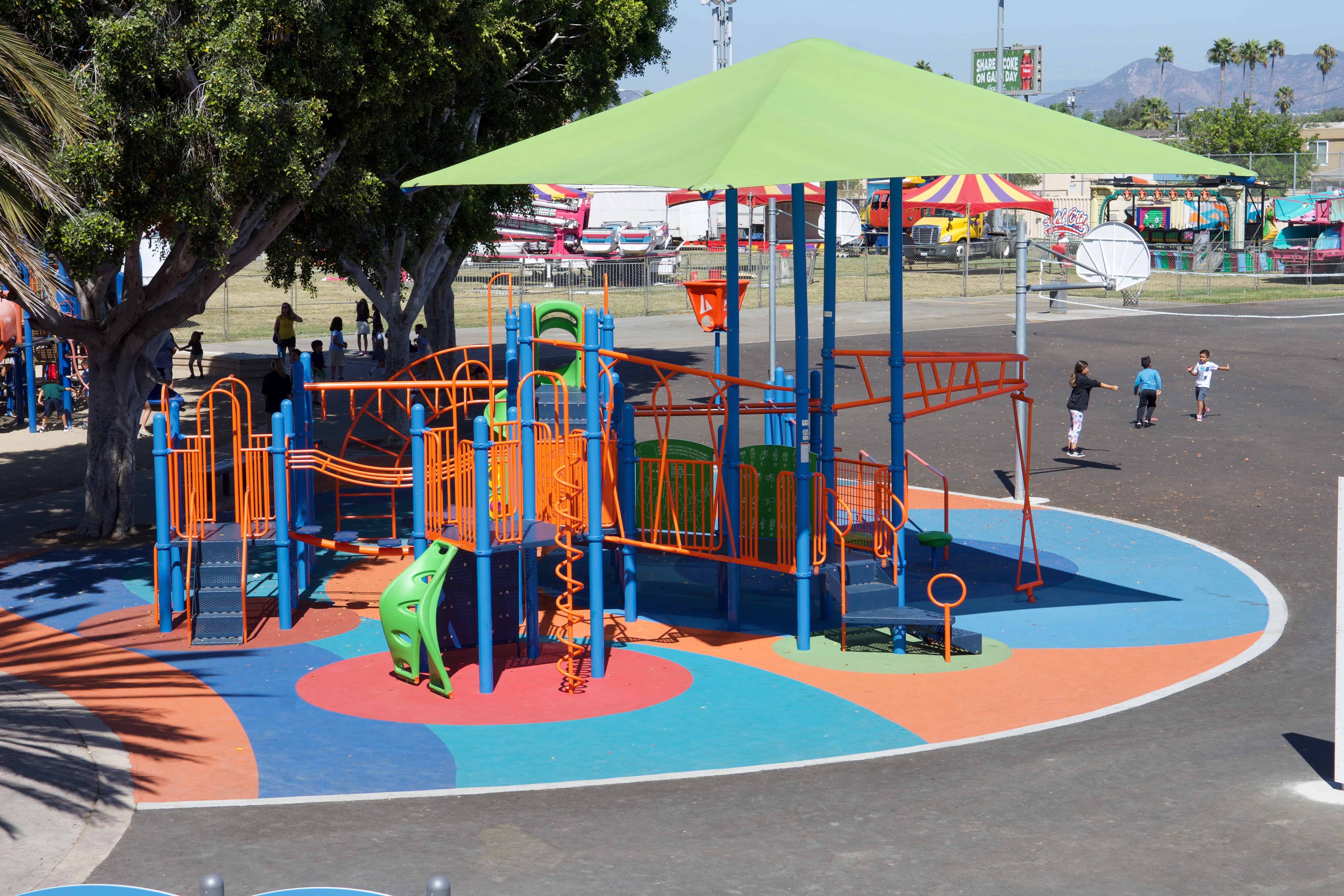 Preschool Area / GaGa Pit
Adam's Elementary was the first school in the San Diego Unified School district to install a true GaGa Pit. The panels on the pits can feature any custom design. The GaGa Pit here features a world map, hello in 10 different languages, Adam's Elementary name, mascot depiction, and finally the rules for the GaGa Pit game. These pits are becoming very popular in elementary schools across the nation – contact us to find out how we can get one near you.