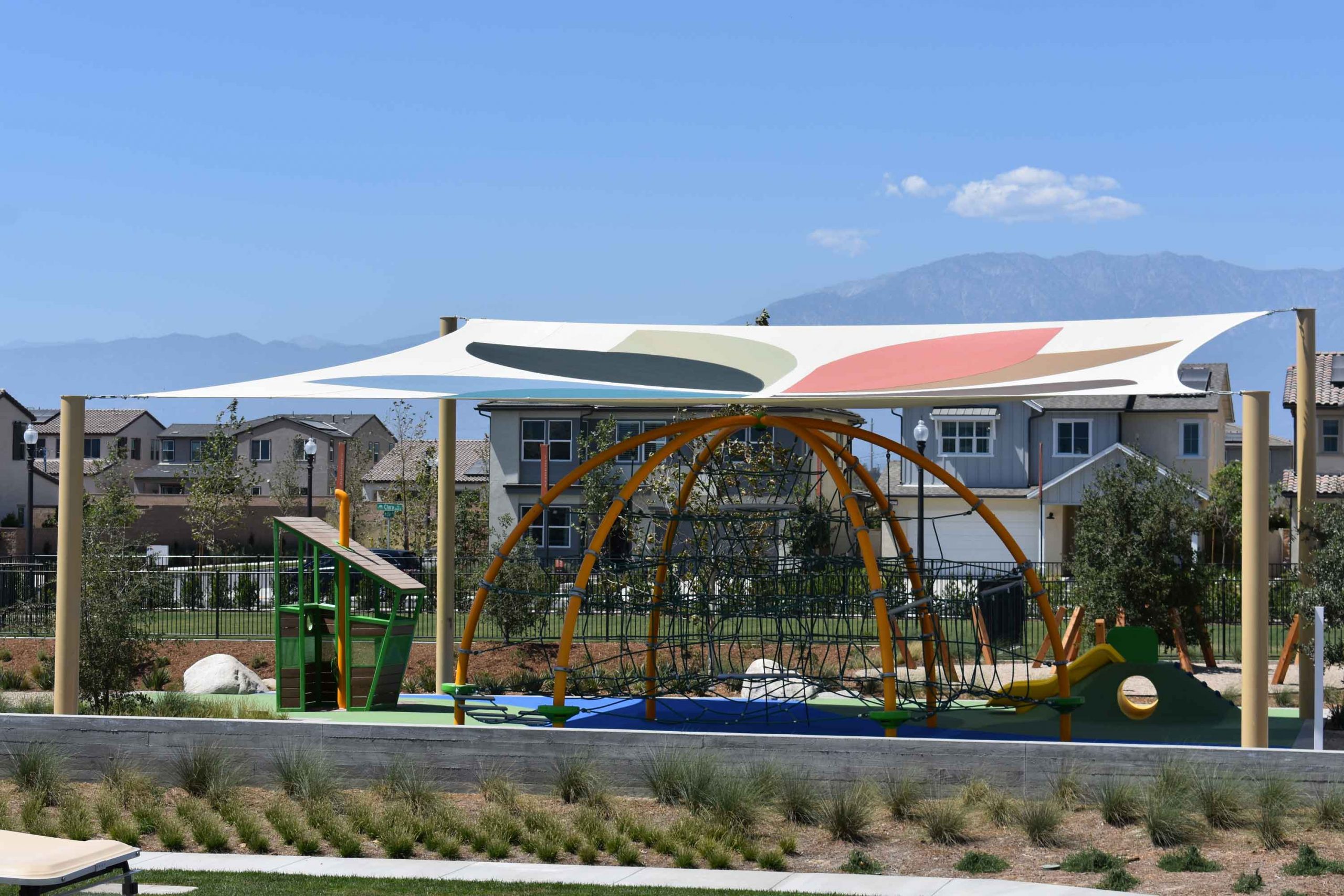 ShadeTree in Ontario is a new housing development with over 400 one and two-story single-family homes. Nestled in the heart of the community is a recreation area that provides play options for children of all ages. From rope climbing to hill climbing, all users in the community can find something fun to do on the playground. Our custom hypar sail on the project featured the LandSea homes logo –thanks to our partner's Modern Shade!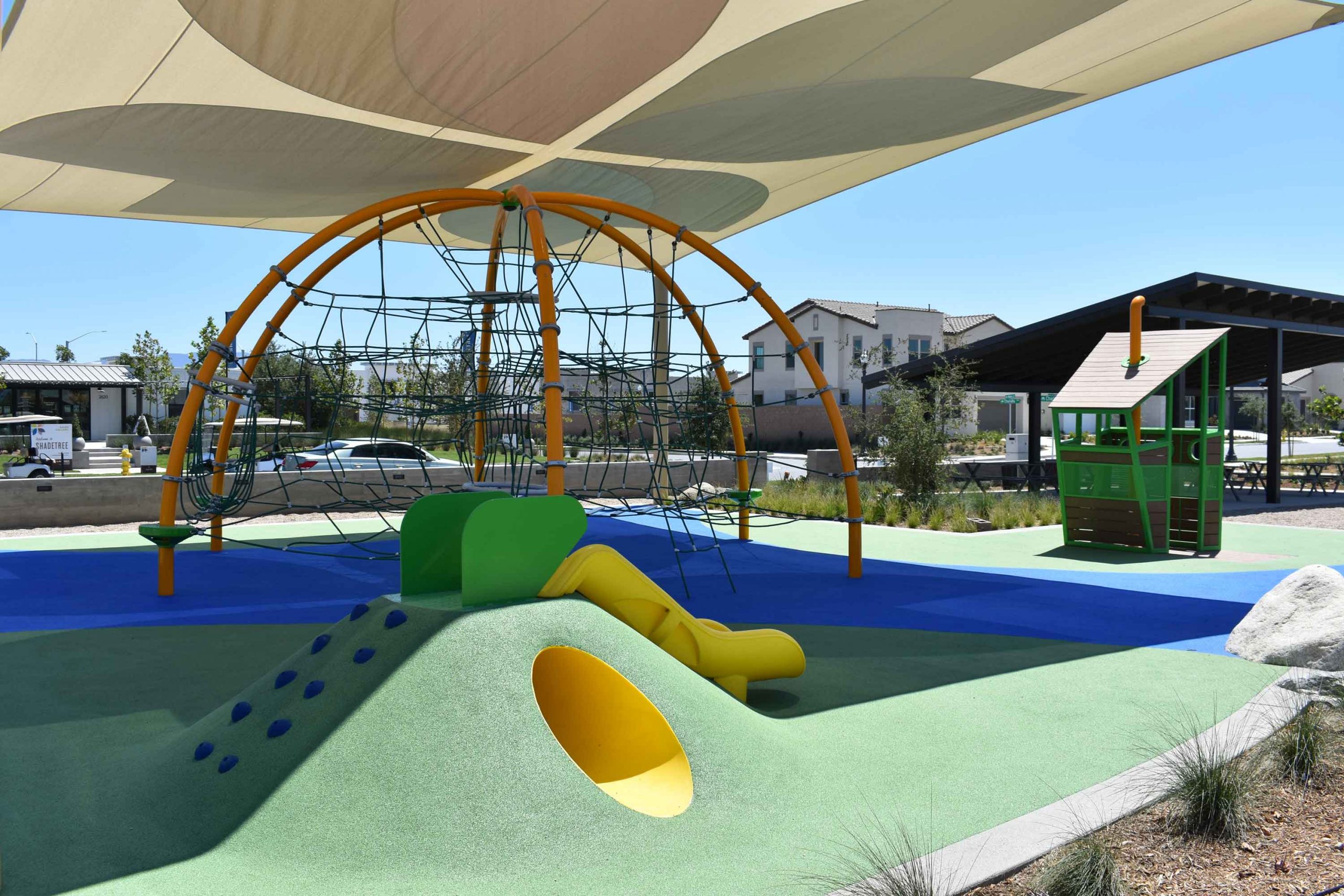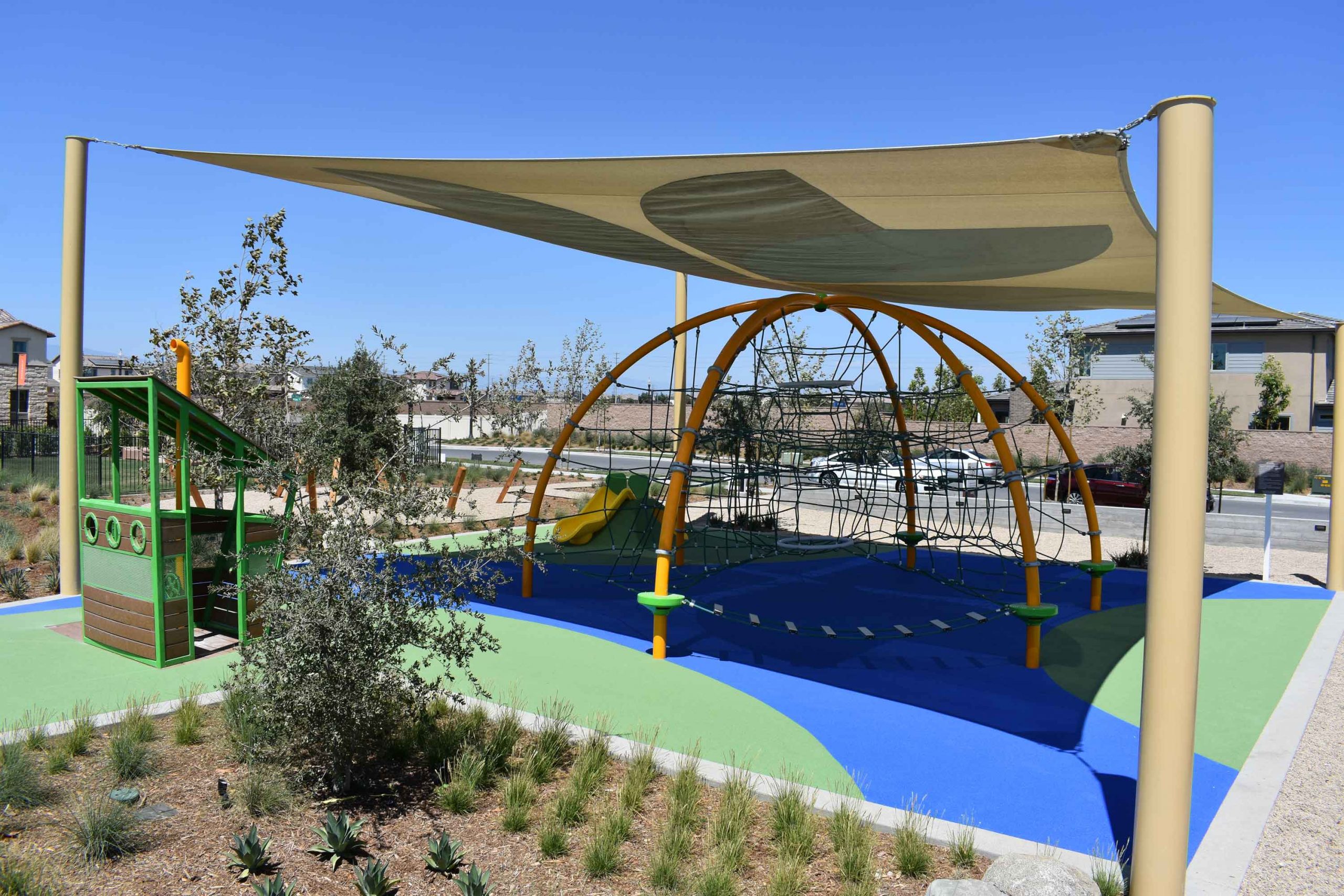 Location: 2620 E. Mable Lane, Ontario CA 91762
End owner: LANDSEA Homes
Designer: Recreation Brands of Southern California
Playground Equipment: ElephantPlay
Surface: Poured-in-Place rubber
Project Category: Developer / Housing
Completion Date: July 2020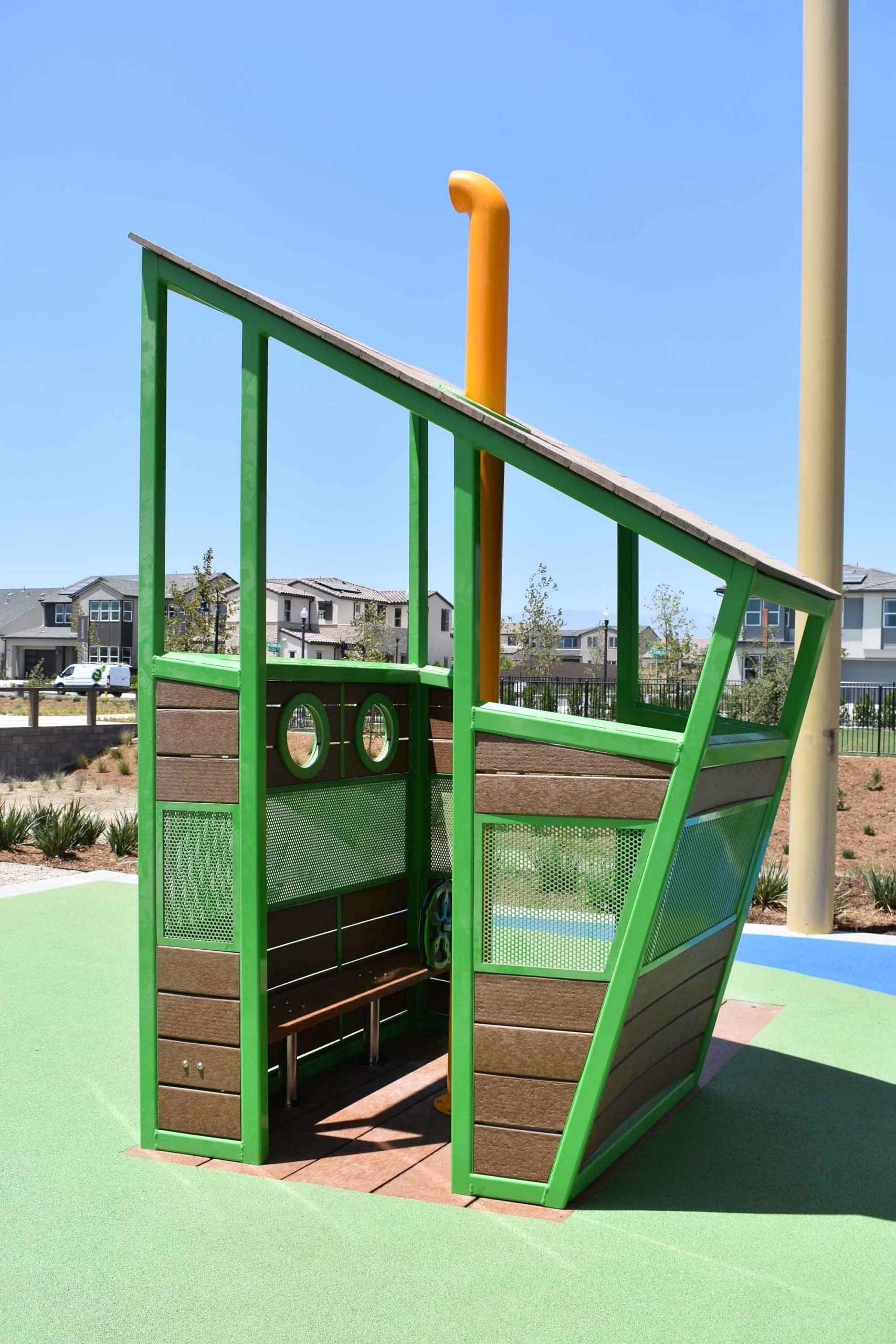 Want to learn more about our parks and playgrounds?