Modern Shade LLC Products Featured by Recreation SC
Modern Shade LLC offers industry-leading shade structures that can be engineered to fit the specifications of almost any project. With unrivaled quality, unbeatable pricing, and dedication to the customer, we have been proud representatives of their shade structures for over three years throughout Southern California.
With engineers in house, every design and project Modern Shade works on is engineered to meet specific load requirements. Focusing on fabric tension, Modern Shade structures are built to last. Touting powder-coated steel beams and commercial grade fabric, these structures are manufactured with efficiency and quality in mind.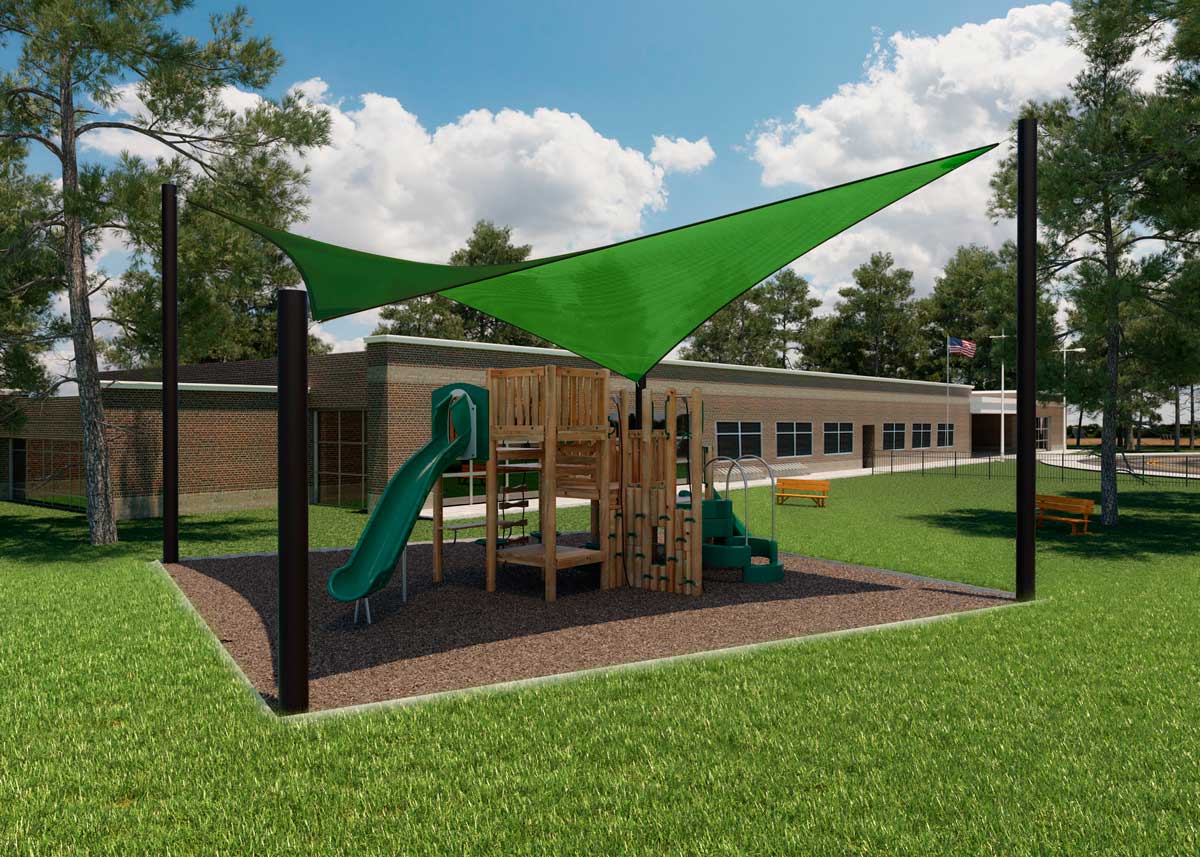 Key features:
Blocks up to 96% of UV rays

Breathable fabric lowers shaded area temperature

HDPE cloth doesn't absorb moisture or rot

Stentered fabrics prevent shrinking in the field

10 Year Warranty
Applications:
Playgrounds

Community and Business Parks

Swimming Pools

Construction sites

Wind Protection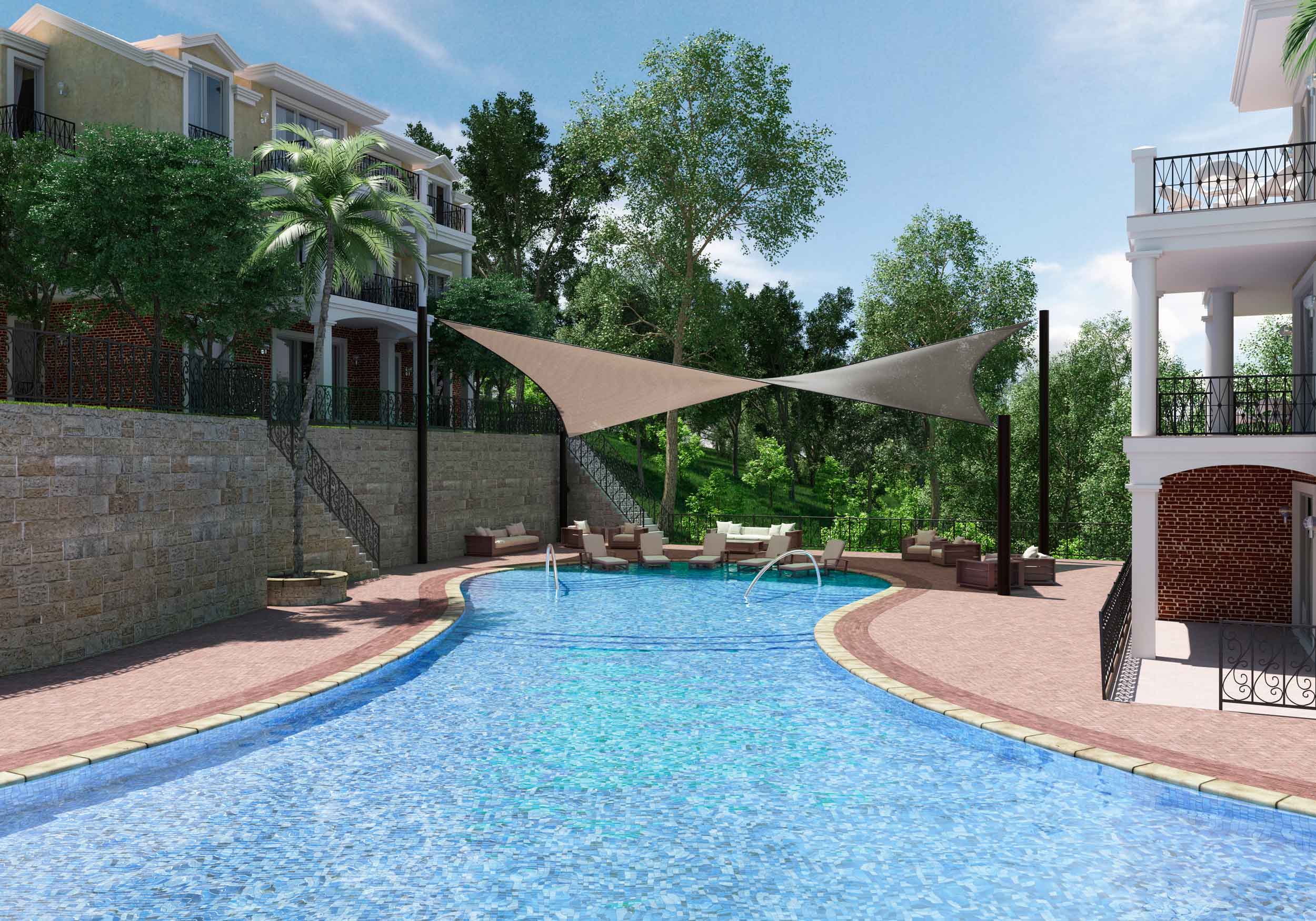 DualShade 350 is made of two different color yarns that are combined to one durable fabric and can have unique colors on both sides. Accompanying function and design these dual fabric shades will make any space stand out. With different color collections, pick and choose the perfect dual fabric color for your project. Backed with a 10 year warranty against UV degradation, these fabrics are some of the best in the business.
With three different color collections, use dual-shade fabrics to beautifully accent any space.
Brilliant collection – These vibrant colors will make any area stand out. With fabrics that glimmer like gemstones in sunlight, utilize this collection to turn some heads.
Terrafirma collection – The terrafirma collection is inspired with earth tones and nature in mind. Utilize this collection to seamlessly blend your shade structure in with its surroundings.
Destination Collection – Picture yourself somewhere with waves crashing and the breeze blowing. That is what the destination collection brings to mind, with beautiful blue hue's that deserve to be by the water. This color collection is the perfect shade to accent your pool or lake area, while also providing cooling shade.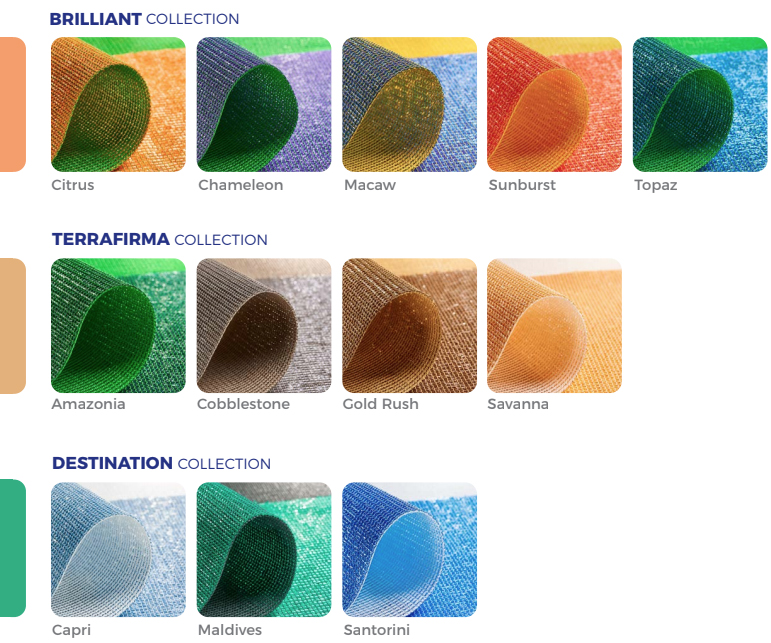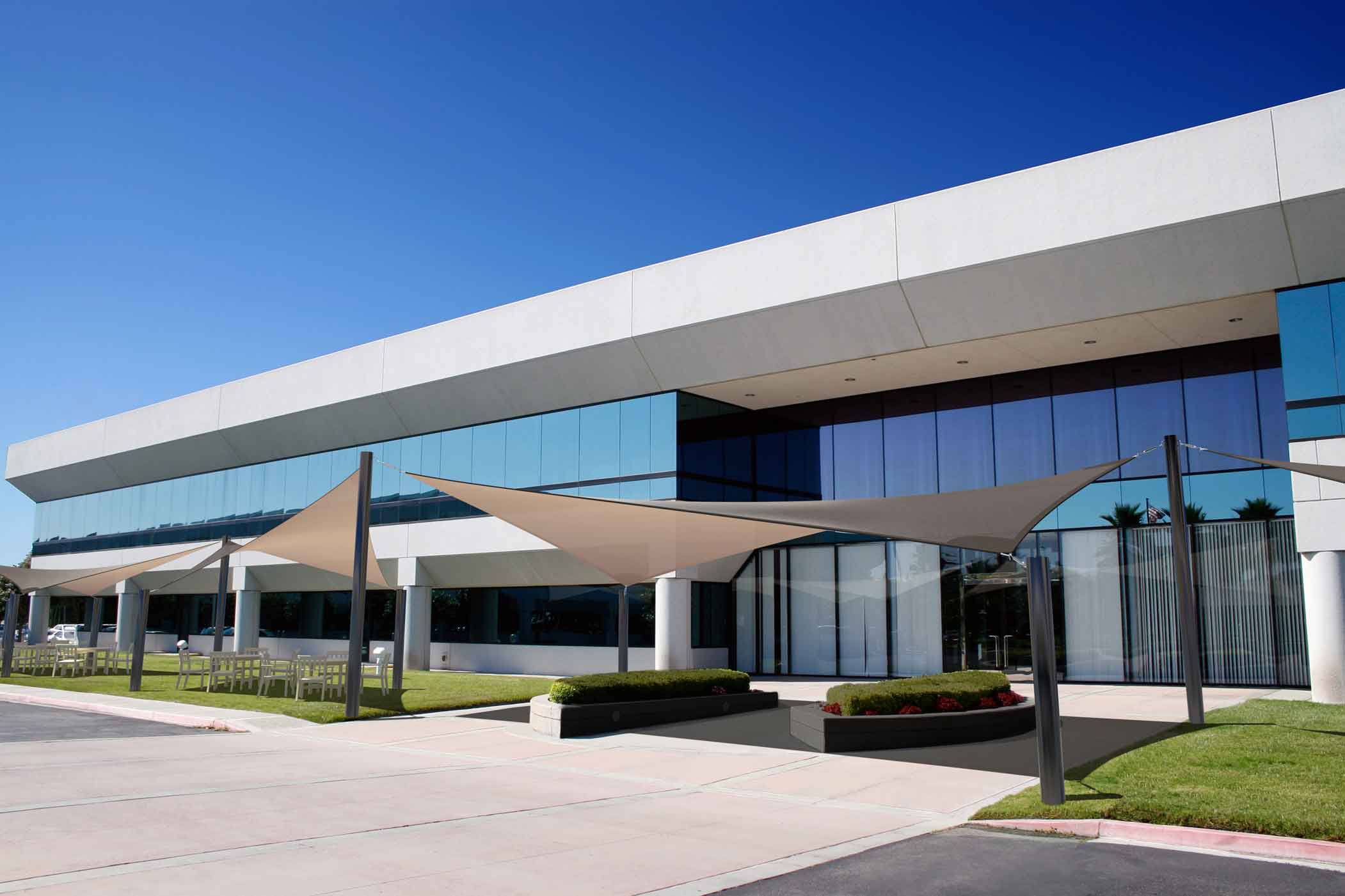 Taking Shades to the next level
As the canopy of a structure, the DualShade 350 provides superior shading by blocking 95% of harmful UV rays and keeps the shaded areas significantly cooler than unshaded areas. The high density polyethylene (HDPE) fabric repels moisture which prevents rot overtime. This results in high-quality shade that is durable and reliable when exposed to the elements. These types of fabric shades are perfect for playgrounds, swimming pools, business parks and community parks regardless of the size.
Another element of the shades durability can be attributed to the tension the fabric has after it has been installed. Modern Shade takes great pride in its attachment system which guarantees your fabric won't sag or tear. Keeping the fabric tight by tensioning the steel membrane in the fabric ensures that Modern Shade products will perform well in the field. The new dual fabric colors bring a renewed energy but also a quality that is guaranteed to last.
Want to learn more about Modern Shades? Click below to get in touch.