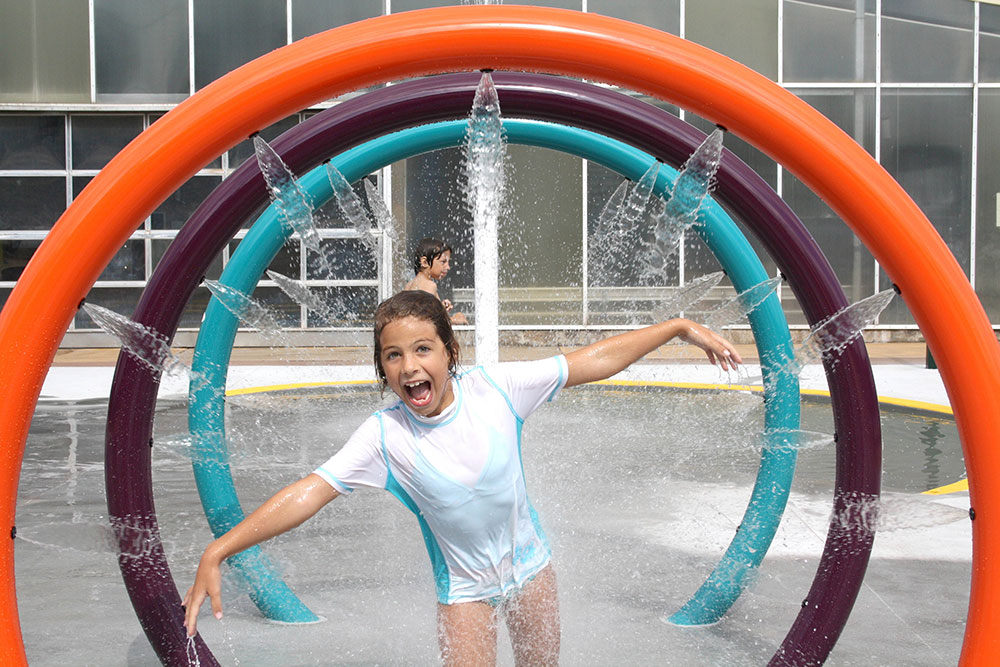 Recreation Brands of Southern California and Waterplay Join Forces
With over 30-years in the Park & Recreation space to include over a decade of knowledge & experience in the water industry, Recreation Brands of Southern California has now partnered with Waterplay as your local splashpad professional.
In business over 30 years now WaterPlay has offered high-quality solutions for bringing aquatic play to your park. From splash pads with freestanding sprayers and geysers, to actual structures involving water activities WaterPlay truly does have a product for every user's needs.
WaterPlay offers multiple different product lines each with their own flavor and feel. With 8 different collections we truly can design your splash pad to fit any space you have in mind.
Reach out to the team at Recreation Brands of Southern California and we can begin planning your splash pad today.

Cirque Collection
Allow your imagination to run wild with a collection geared towards collaboration. These ground sprays and other components have a whimsical look and feel to them that is emphasized by their bright color options.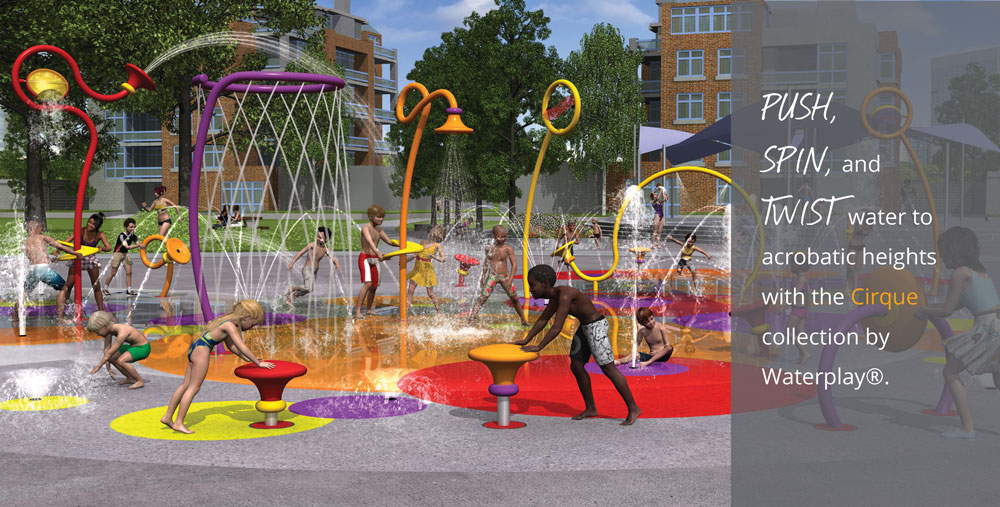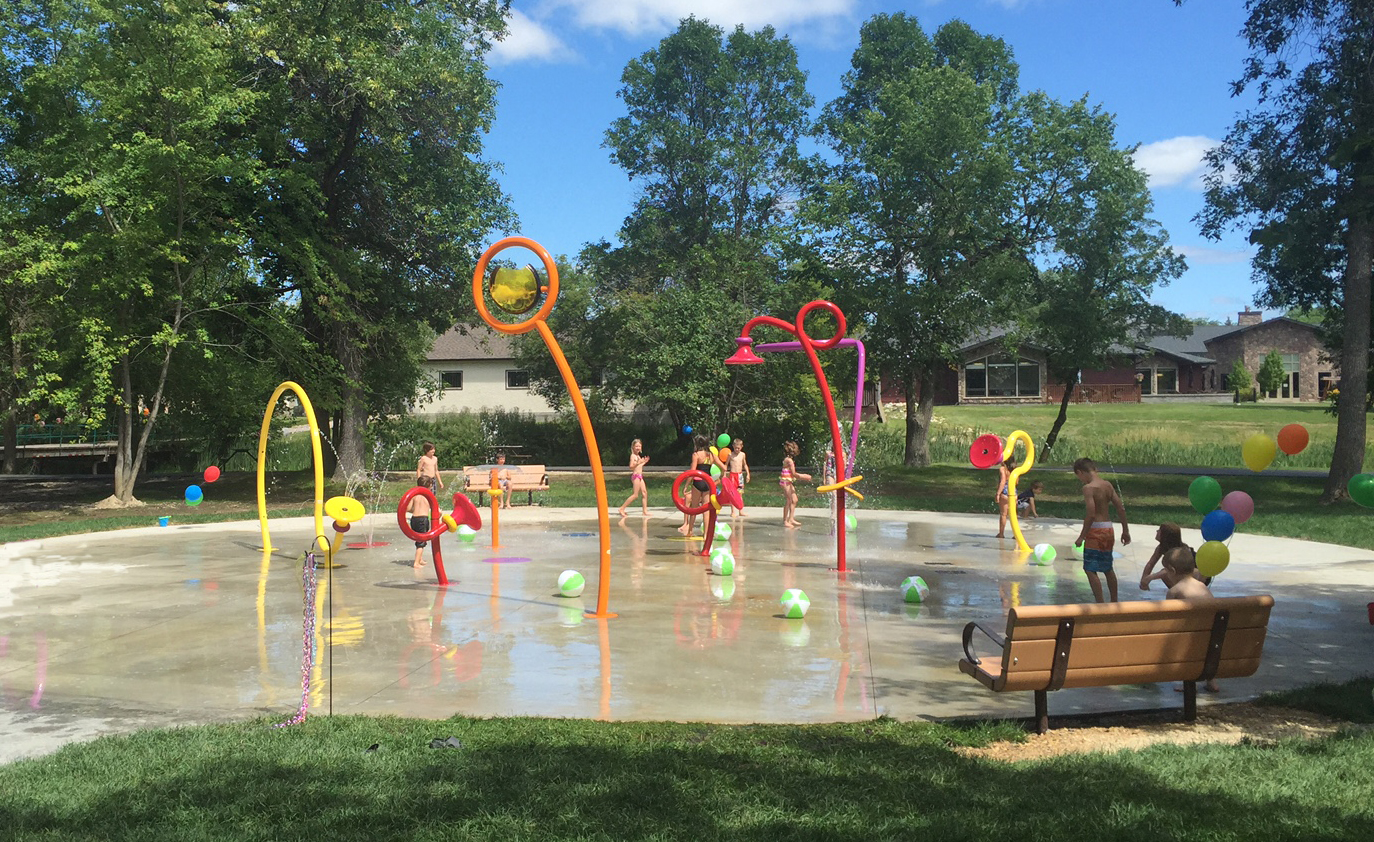 Grasslands Collection
This natural collection can make just about anyone feel truly immersed in nature. From activity towers themed as blades of grass and friendly insect sprays, your imagination can truly run wild with this collection.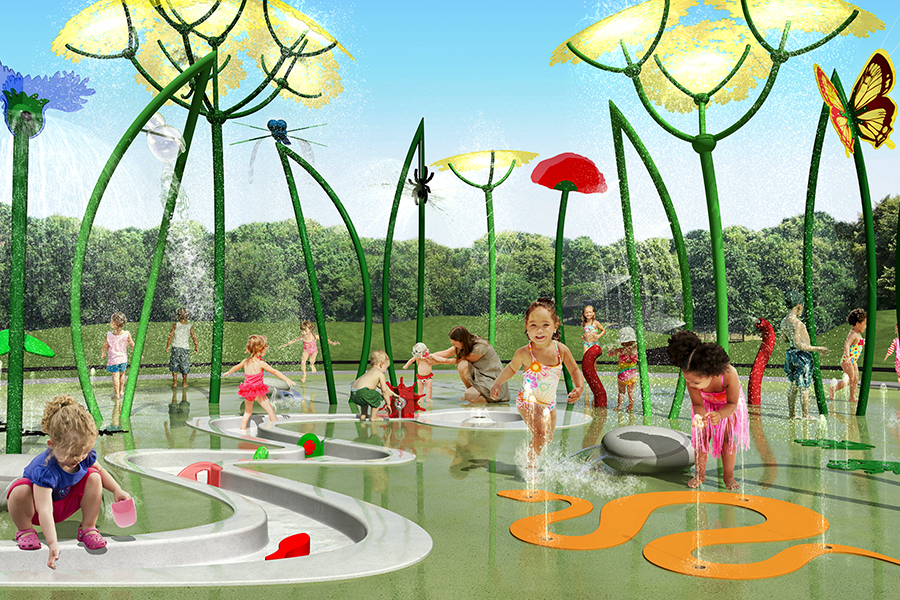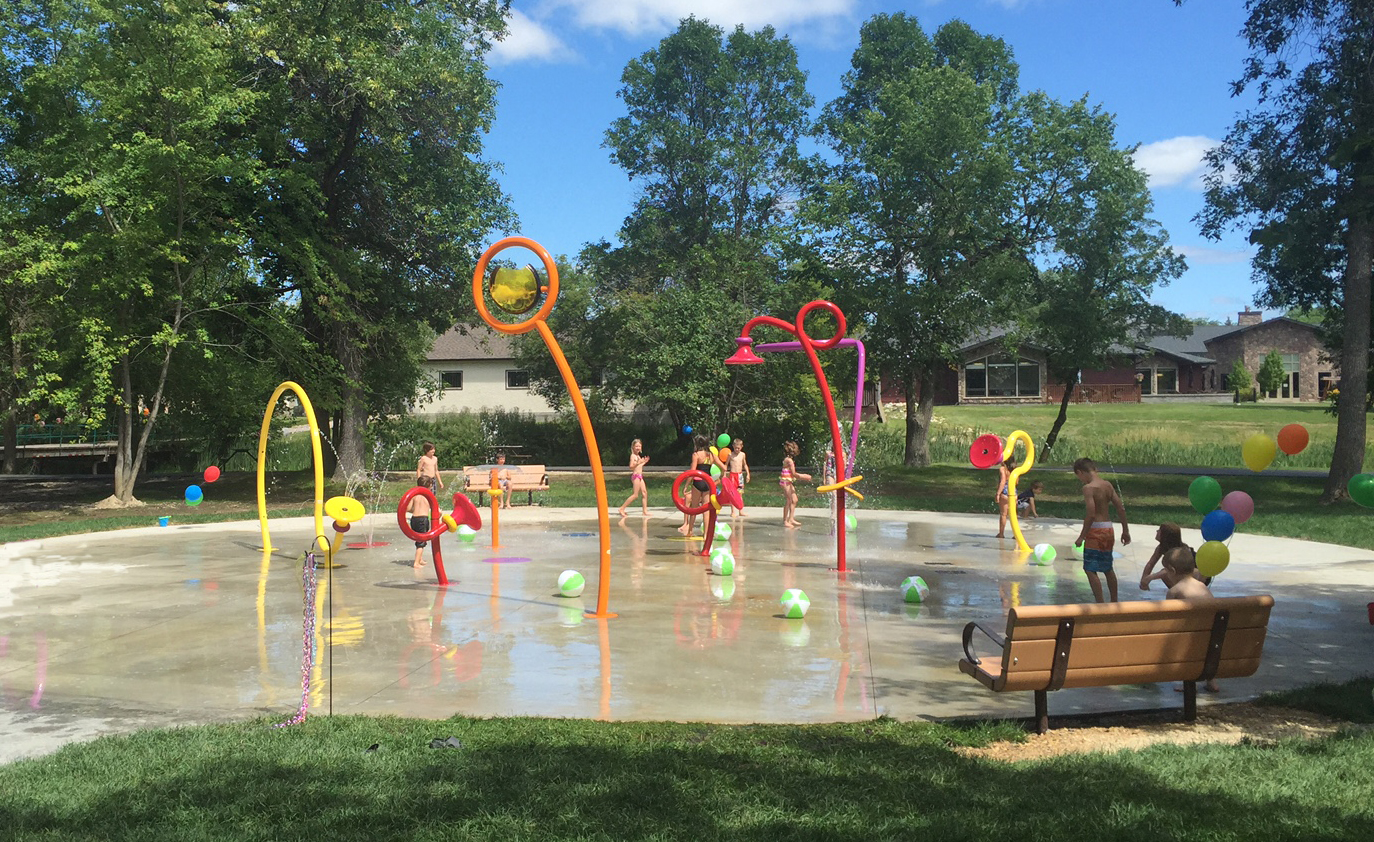 Kaleidoscope Collection
Full of bright colors and unique shapes the kaleidoscope collection really lets a child's imagination run wild. These unique components inspire creativity and make all of us remember what it feels like to be a kid again.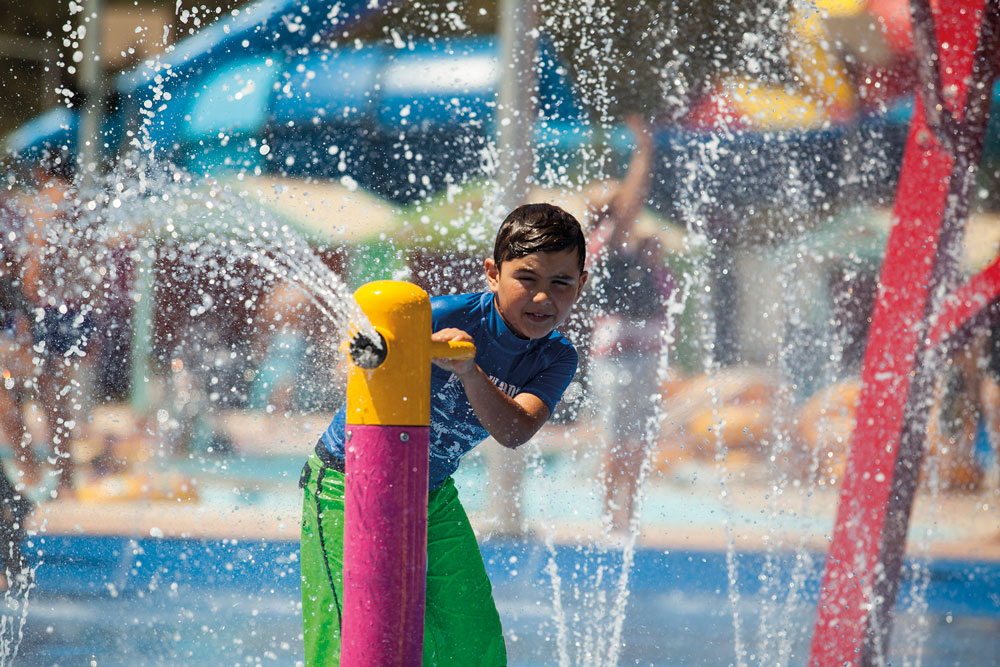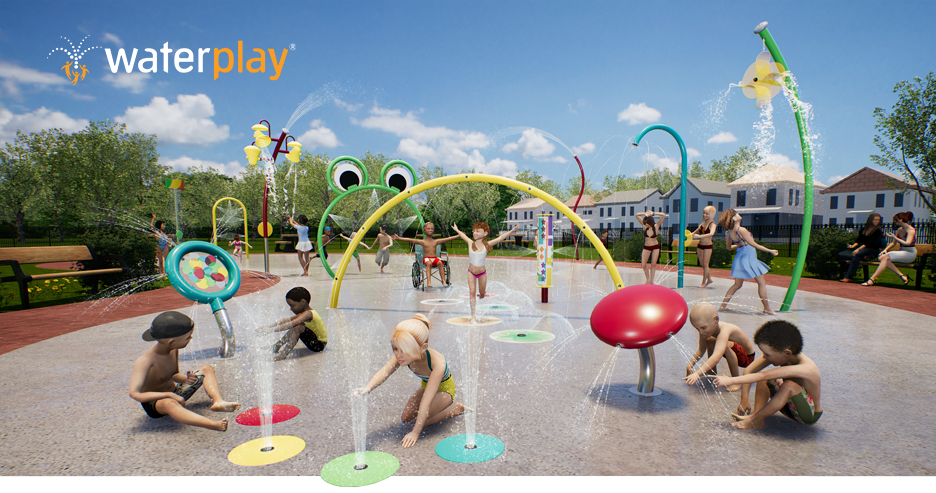 High Seas Collection
Sail away with this collection that is sure to bring out the pirate in all of us. From actual structures resembling ships to large water dragons this collection will sweep you out to sea. Beware Matey'!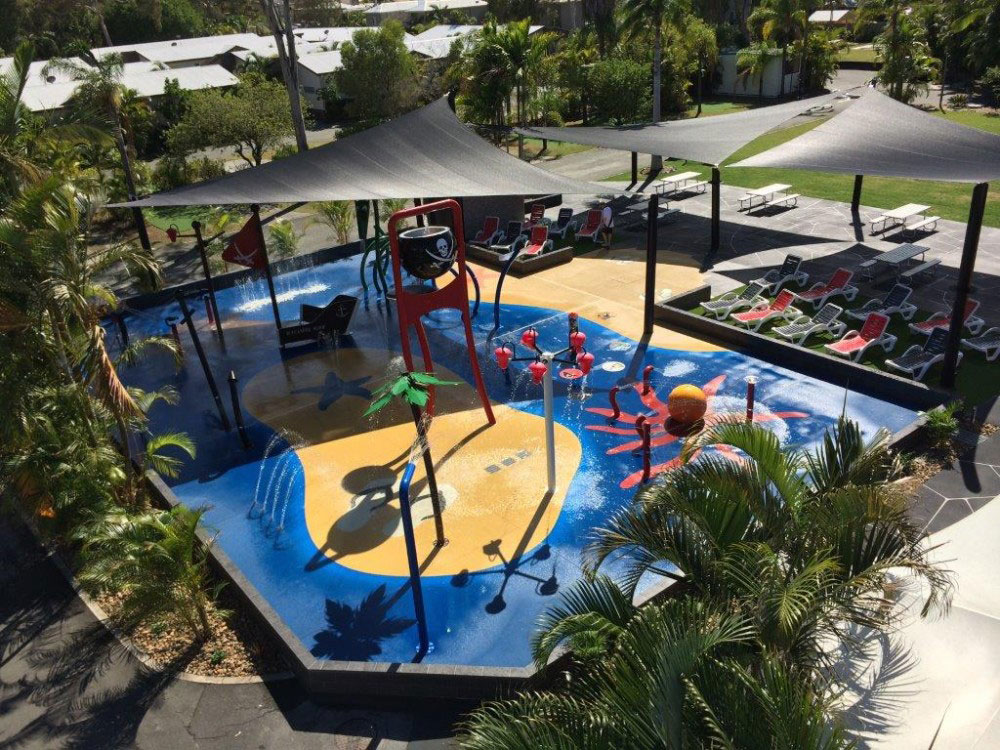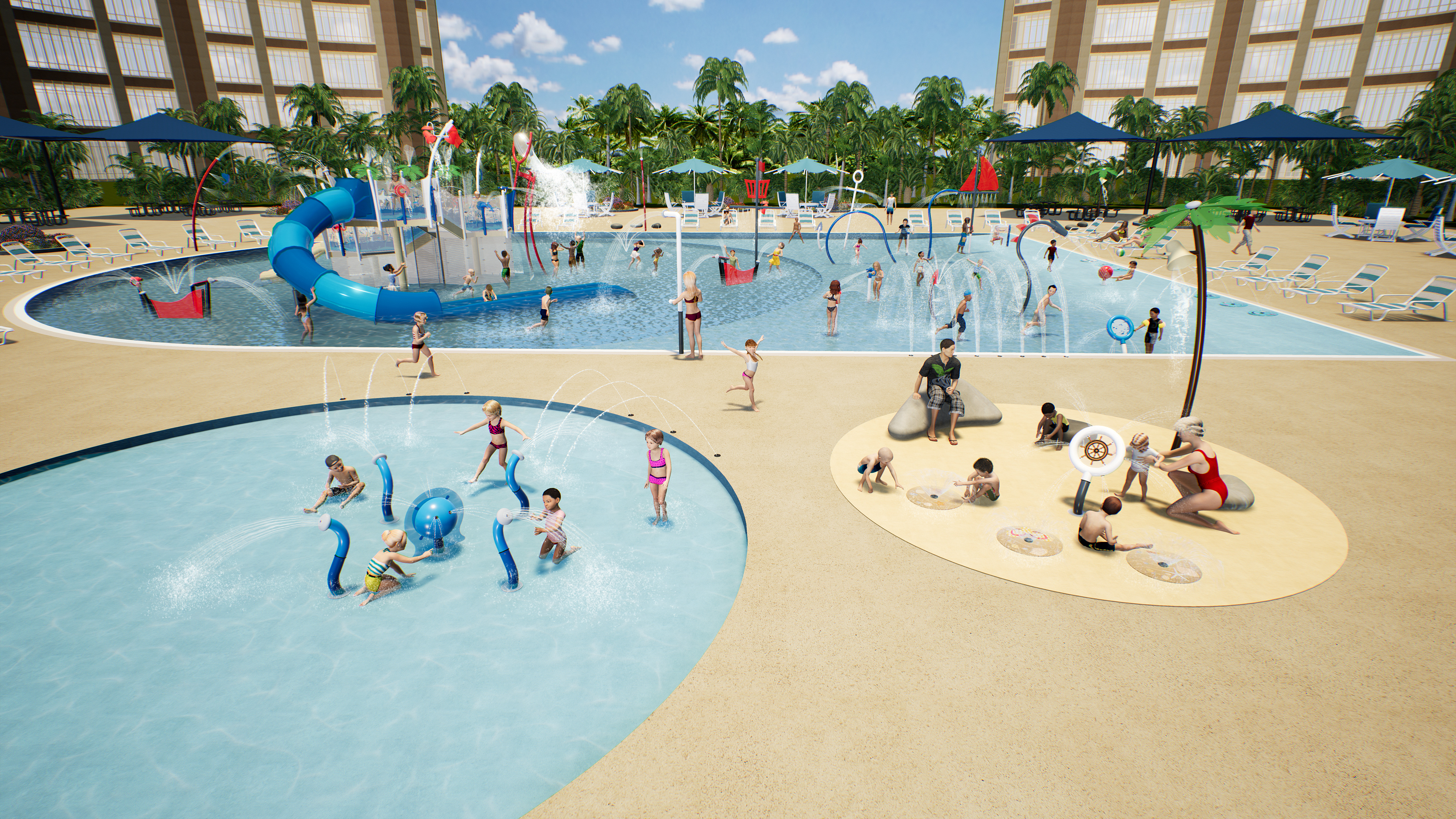 Shoreline Collection
Inspired by the ocean and sand, the shoreline collection offers ground sprays and activity towers that everyone can enjoy. Get soaked by a beach ball dumping water or enjoy ground level activities themed as creatures from the ocean.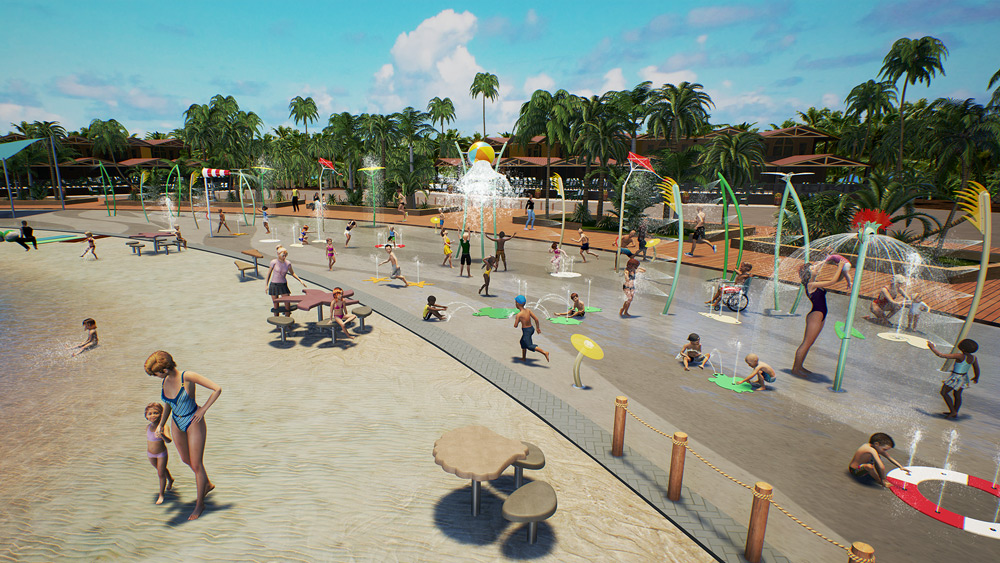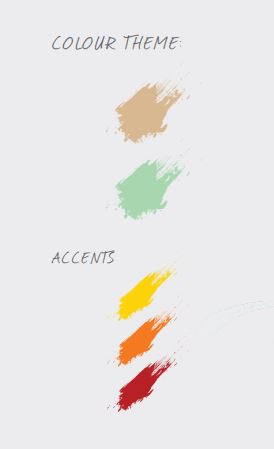 Jam Sessions Collection
This collection brings out the inner musician in all of us by incorporating music and sound into the splash pad. From an interactive piano keyboard (Tappin tunes) to nozzles that make noise when covered, everyone can immerse themselves in the auditory and physical experience this collection provides.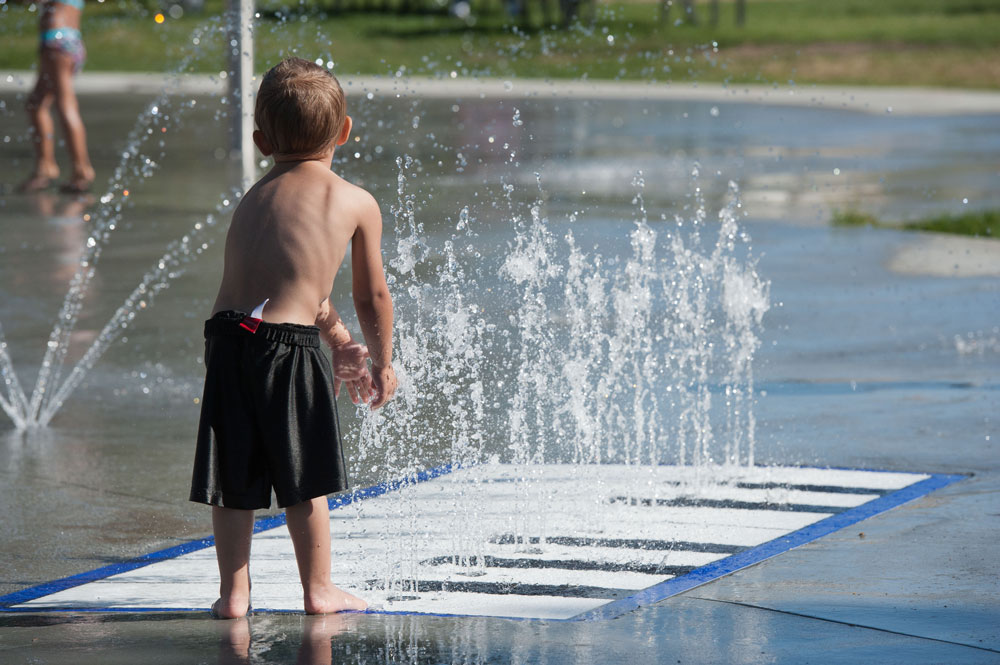 Revolutions Collection
Designed on an axis, this collection features elements that rotate 360 degrees. With sleek lines unique colors this collection provides an extremely unique aesthetic. Dive into this contemporary world with a unique color palate.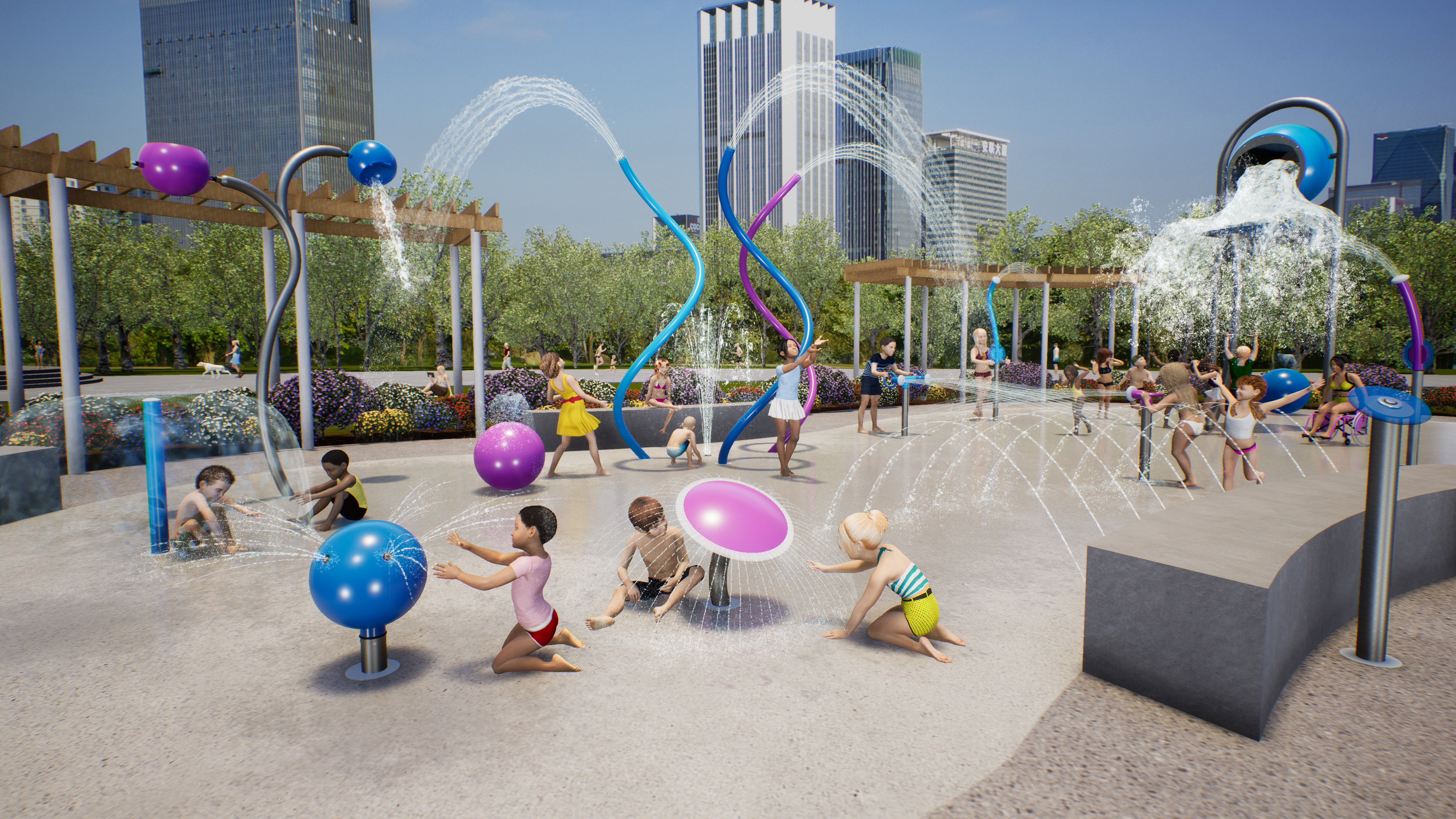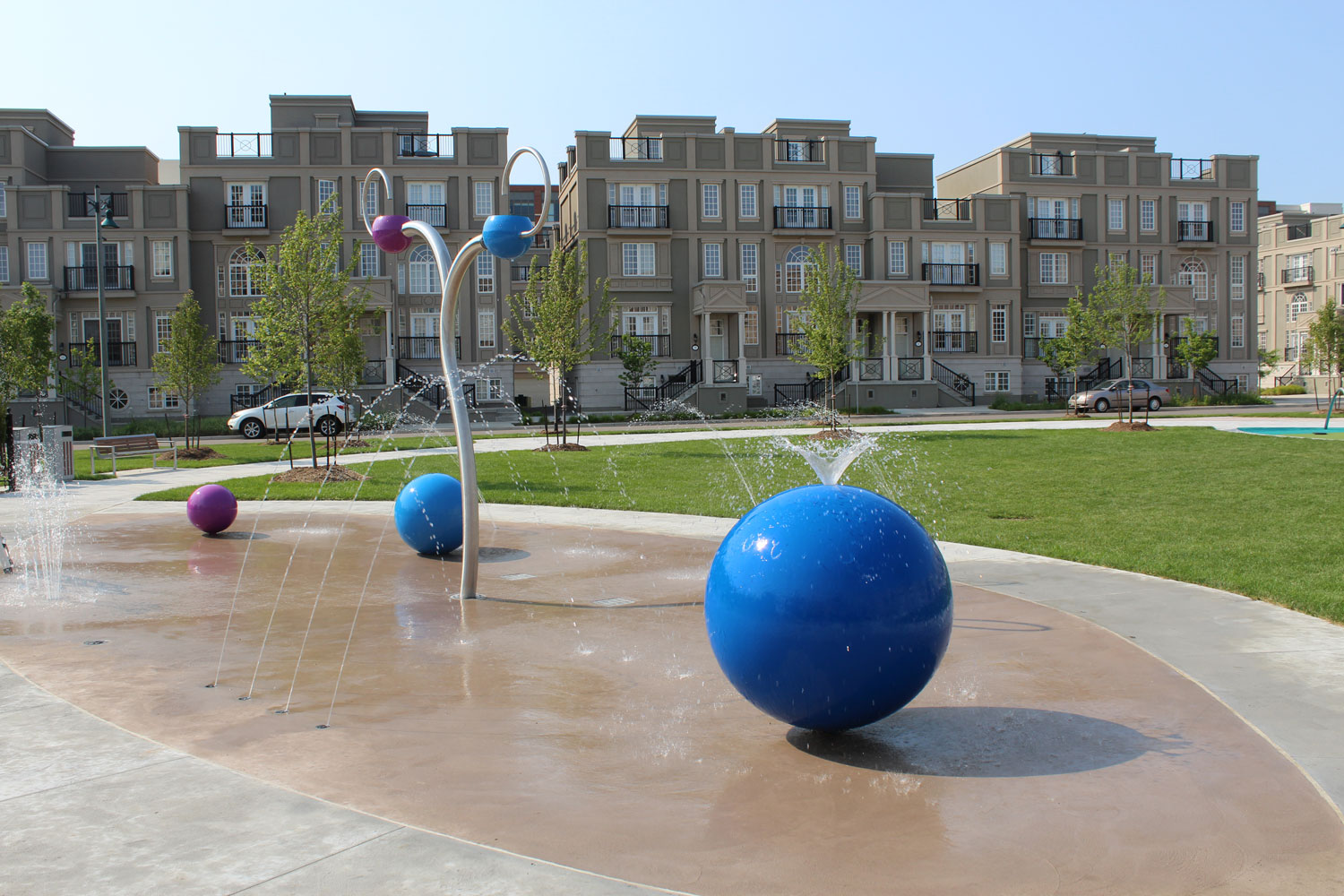 Wildwood Collection
Designed with nature in mind, this floral connection incorporates trees, leaves, wild animals & insects as well as grass water cannons. Jump into nature today with this collection.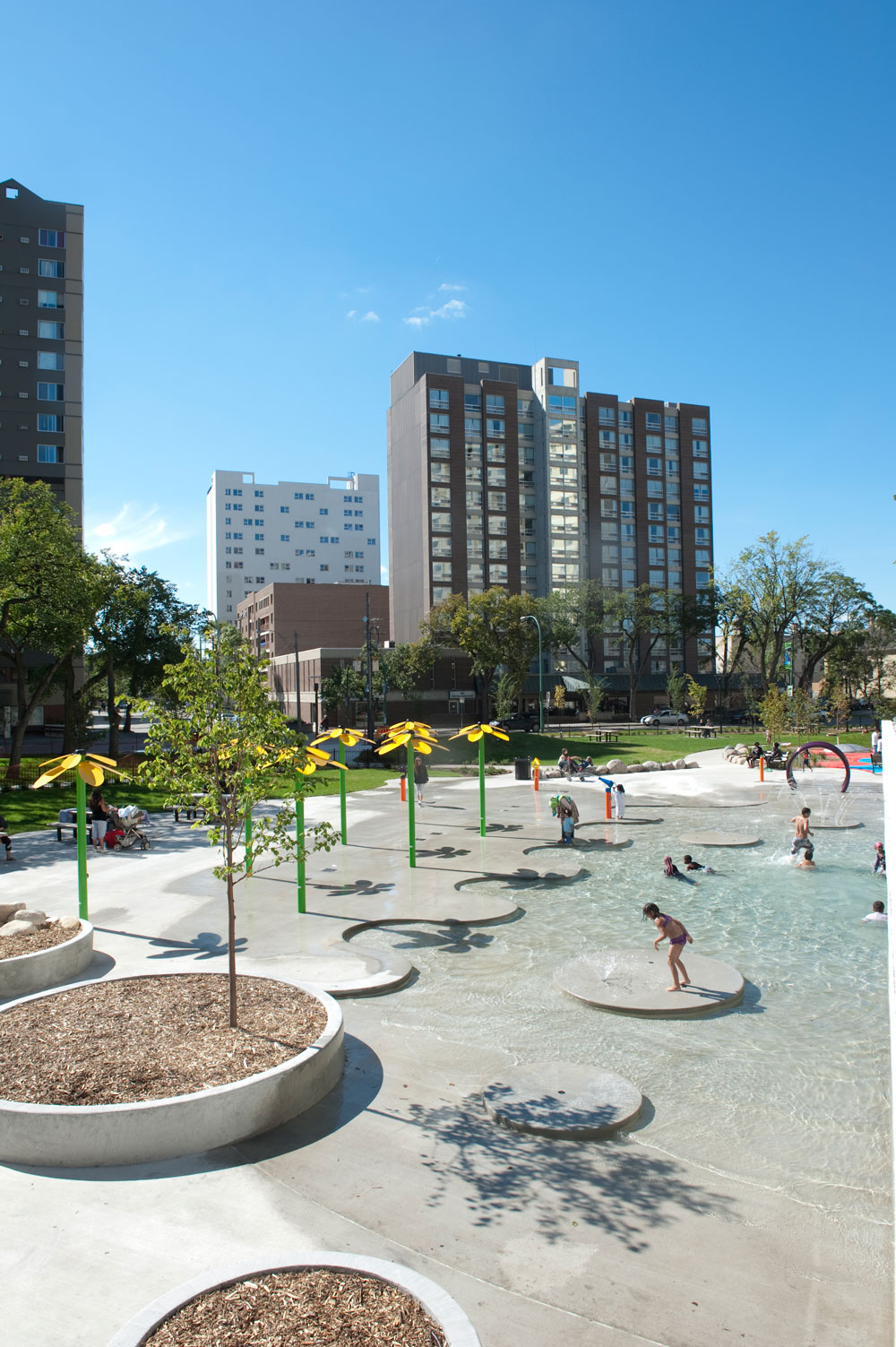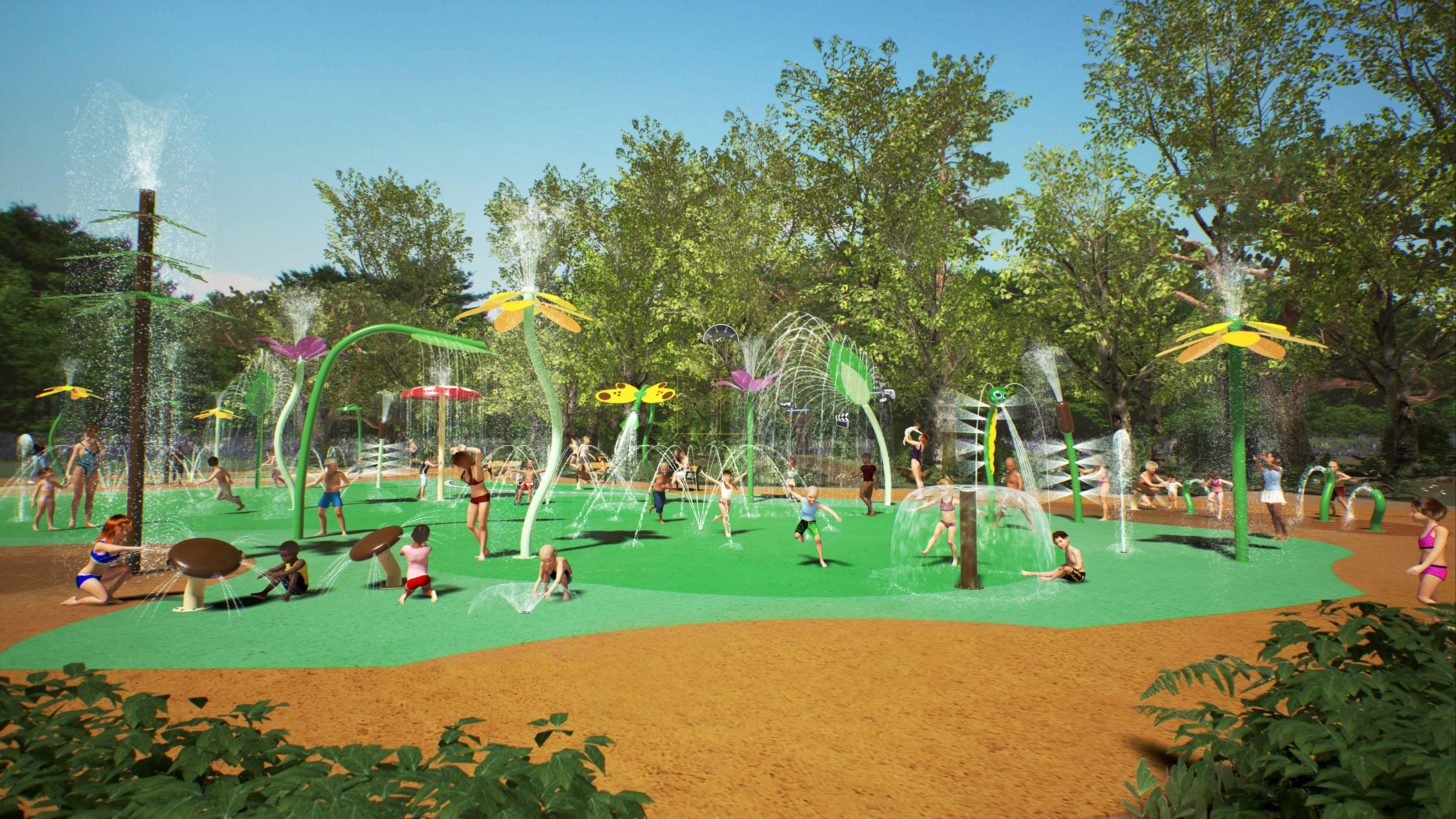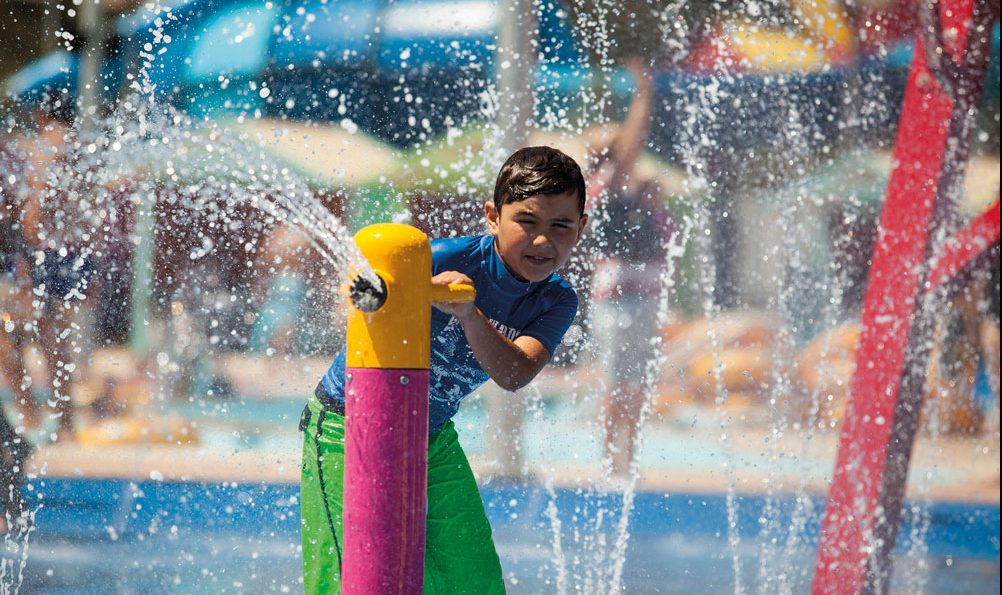 Want to learn more about our experience utilizing water features?